Exploring the future of Space Economy
Executive Directors: Etienne Krieger and Patrick Legland, Affiliate Professor, I.D.E.A. Center and Affiliate Professor, Finance Department
To promote research and innovation, and maximize the integration of the space sector into the economy and society ArianeGroup, HEC Paris, and the European Space Agency have teamed up. They are committed to explore the future of space economy through an applied research initiative.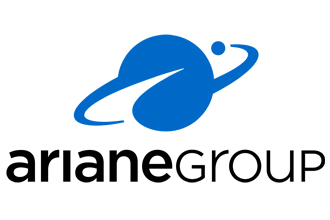 AIMS
This collaborative venture will direct and oversee research projects focusing on value-creation in the space sector, high-potential macroeconomic models, and sector trends. The projects will include research work with an international dimension and generate rated publications within the framework of ESA_Lab@ HEC Paris. To foster the emergence of technically and economically viable innovations, the initiative will develop a series of forward-looking workshops combining rigorous methods with creative sessions. Etienne Krieger and Patrick Legland, both Affiliate Professors at HEC Paris, have been appointed co-directors of this initiative.
By identifying and analyzing long-term trends in the space sector, the initiative aims to uncover a range of possible scenarios for the future of the space economy over the next three decades and to anticipate new solutions for space transport vehicles.
With this undertaking, ArianeGroup, an Airbus–Safran joint venture, intends to promote innovation and the development of new solutions for access to space, and Earth-to-orbit/return-to-Earth transport in order to continue to contribute to Europe's competitiveness in a rapidly evolving space economy.
At the inauguration, André-Hubert Roussel and Johann-Dietrich Wörner spoke about the Corporate Initiative objectives :
"The space economy is changing rapidly, and we must continuously anticipate new market trends. This joint initiative will provide input for our on-going missions of maintaining independent access to space for Europe, remaining a leader in the commercial market, and staying at the forefront of technological innovation. I am therefore delighted at the creation of this partnership with one of Europe's top business schools which will help us to gain insights into future trends with support from the European Space Agency." -- ArianeGroup CEO André-Hubert Roussel
"This initiative is part of the ESA_Lab@ HEC project and responds to ESA's objective of fostering a globally competitive European space sector, by supporting research, innovation, entrepreneurship for growth and jobs, seizing larger shares of global markets, and allowing European industry to occupy a leader position in the international space sector." -- Johann-Dietrich Wörner, ESA Director General