Executive Director: Alexei Ovtchinnikov, Associate Professor, Finance Department
The purpose of this "Financial Analysis" teaching Chair is to educate HEC Paris students in corporate financial analysis methodologies, from valuation to formulating recommendations. Its holder will work alongside teams from ODDO BHF.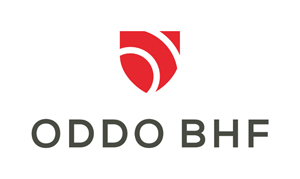 Philippe Oddo, Managing Partner of ODDO BHF: "We are pleased to create a chair with HEC which meets two of our ambitions: to continue to grow this business, which remains key to understanding the financial markets, and to recruit 100 young talents in France and Germany."
For Peter Todd, Dean of HEC Paris, "finance has always been one of the top fields at HEC Paris, both from a research perspective and in terms of our teaching programs. Today, 28 % of our students choose a career in finance. Thanks to the Financial Analysis Chair, we will be able to enrich their education with the expertise of our partner ODDO BHF and improve the already excellent caliber of our teaching. I am convinced that, under the guidance of the Chairholder, Professor Alexei Ovtchinnikov, our Finance courses will enhance their status as the best in the world. Finally, I wish to emphasize how proud I am to be forming this partnership with a German company. It will strengthen the extremely close links between HEC Paris and Germany, certainly on an academic level, but also on a corporate one."
Reference Broker Sets Up HEC Chair
HEC Paris and ODDO BHF signed a Financial Analysis teaching Chair aimed at boosting HEC's training in corporate financial analysis methodologies. The first Chairholder will be Associate Professor of Finance Alexei Ovtchinnikov.
Read More