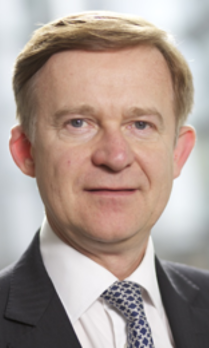 The program is intense and highly professional, with a solid mix of academic learning and real-life case studies to provide an ideal preparation for a career in M&A.
When?
On-Campus: July 1 - 12 Summer 2024.
WHY THIS SUMMER PROGRAM?
The course is geared toward students who have had exposure to accounting, corporate finance and economics, or current and former HEC Paris Summer School students who have taken the Summer Program on Corporate Finance or Investment Banking and International Finance.
Created and taught by leading HEC Paris Professors
Courses based on recent, real-life case studies
Leading guest speakers during case-study discussions
Earn an HEC Paris Certificate following successful completion of the program.

HEC Paris expertise in Finance: award-winning programs,

number one Masters in Finance Pre-experience 2023

(QS Ranking)
OVERVIEW
This intensive summer program will allow participants to master the key Mergers and Acquisitions practices. Learnings will range from how to originate a deal, structure it, and complete its final execution. Following this intensive program, students will understand how an M&A deal can create value for shareholders and for firms.
Through case studies as well as business games, students will learn how to negotiate a valuation from the position of "expert", "buyer" or "seller". The following primary techniques will be studied: share exchanges, acquisitions financing and take-over defences. Mergers and Acquisitions case studies provide students with expertise based on recent, real life international transactions, as all scenarios involve situations that professors have handled during their respective careers in Investment Banking.
LEARNING OUTCOMES
Upon completion of this intensive program, students will be able to do the following:
Understand the key variables involved in M&A decisions
Analyze target selection and analysis
Optimize deal financing and capital structure
Decide between cash and share payment
Negotiate the most relevant premium to optimize Synergies' value creation
Build-up a comprehensive and ready-to-use M&A model
Master due diligence processes, Mergers and Acquisitions techniques
Understand the concept of signalling theories, valuation of minorities, illiquidity impact, holding structure
Structure a deal properly in terms of tax impact, including acquisitions versus asset buying
Become familiar with takeover defenses, leveraged buyouts, mezzanine debts, earn out, special M&A techniques: carve-out, contingency value rights
Assessment
Participants will be evaluated based on the following:
final exam
team business projects
This is an accredited program. Students seeking credit are encouraged to consult their home institution to validate the credit transfer.