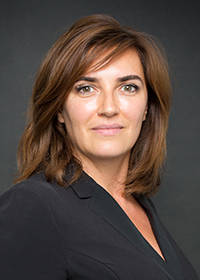 Leading the program, Gachoucha Kretz holds a PhD from HEC Paris and specializes in brand management with a focus on the following areas: digital branding, fashion and luxury brand management and social media marketing and branding.
What will the format be?
All 2020 summer programs will take place in a distance learning capacity - students should plan for remote classroom sessions between 8 am and 7 pm (CET). All course recordings will be made available to best accommodate students in different time zones. More details regarding logistics will be provided prior to program start.

Participants will have the opportunity to work both individually and as part of teams during the program.
WHY THIS SUMMER PROGRAM?
An intensive program geared toward students of diverse backgrounds, including those who are novices to the field
Innovative learning approaches
Expert knowledge both on the fundamentals and on latest trends of marketing
Real-life micro cases
Diverse media including videos, apps, and state-of-the-art Internet tools (e.g., Google analytics)
OVERVIEW
Customer-centricity has reshaped marketing and specifically marketing online. Digital marketing combines the strategies and tactics necessary to do the following:
Target customers in the most customized fashion possible
Provide relevant personalized content
Improve conversion and average purchase
Generate favorable UGC (User Generated Content).
This intensive summer program will expose participants to the digital marketing tools needed to develop successful digital marketing strategies and guide the roll-out of digital marketing tactics.
The Digital Marketing Summer Program will combine short theoretical framing classes and hands-on lectures provided by experts in the field. Renowned guest speakers from leading companies will share their experiences and expertise on focus areas (e.g. digital advertising; influence marketing). Sessions will be delivered via Zoom, combining lectures, group work and keynote speaker talks.
LEARNING OUTCOMES
Upon successful completion of the program, participants will be able to do the following:
Design a strategic digital marketing plan
Understand the customer funnel and corresponding marketing strategies and tactics
Build a relevant customer journey
Leverage acquisition and conversion tools
Develop a social media strategy
Assessment
Grading will be based on the writing of an extensive digital marketing plan for a company/brand of your choice.
7 ECTS credits will be awarded for the program's successful completion.