Entrepreneurship - The Start-up Studio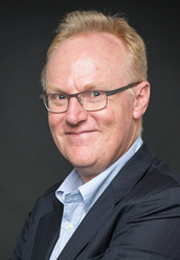 Our ambition is to facilitate your understanding of the key strategic, technical, commercial, financial, and human issues linked to the creation or development of a start-up or a traditional business.
What will the format be?
All 2020 summer programs will take place in a distance learning capacity - students should plan for remote classroom sessions between 8 am and 7 pm (CET). All course recordings will be made available to best accommodate students in different time zones. More details regarding logistics will be provided prior to program start.

Participants will have the opportunity to work both individually and as part of teams during the program.

WHY THIS SUMMER PROGRAM?
Created and taught by leading HEC Paris professors
Accessible to students of all backgrounds who wish to learn more about entrepreneurship, with or without a definite project
Full spectrum of entrepreneurship's aspects: management, marketing, strategy, finance, human resources
High-level courses to master knowledge and know-how indispensable for the creation of a start-up (entrepreneurial spirit, market studies, networking, fundraising…
Unparalleled opportunity to collaborate with diverse peers as part of student work group
Real life experience: final presentation to jury of renowned professionals.
OVERVIEW
Entrepreneurship is a mix of all disciplines. Experience has shown that successful ventures require an understanding of management essentials, in particular, marketing, strategy, human resources, and finance, but also the knowledge to leverage best practices gained by skilled entrepreneurs. This is the philosophy of the Summer School program Entrepreneurship - The Start-Up Studio.
This intensive program is designed for participants who are tempted by an entrepreneurial endeavor, as well as young entrepreneurs with a concrete business idea in mind.
As part of the HEC Summer School program Entrepreneurship – The Start-up Studio, students will share their experiences and contribute to the development of new business ideas. HEC professors will ensure that participants leave the program with a thorough understanding of the critical concepts and tools required by a wide range of start-ups ranging from digital innovation and high technology to customer service among others.
Students will be coached in teams on the development of their specific business plans. At program close, participants will present their business plans to the class, and receive final feedback from professors.
LEARNING OUTCOMES
Upon program completion, participants will be able to do the following:
Understand how to study an innovative market
Master key success factors ranging from recruiting of the founding team to the management of differing backgrounds, interests and implications
Identify and obtain support for a project through networking
Calculate financial needs and find funding through capital investment, borrowing or subsidies
Identify and seize opportunities to raise funds; anticipate and implement exit strategies
Convince partners and investors in a few minutes or seconds
Conceive and achieve a convincing business plan
Acquire key understanding around creating a digital business
Understand entrepreneurial issues linked to sustainable development
Maintain an entrepreneurial spirit and avoid fear of failure, move forward with confidence and success.
Assessment
Participants will be evaluated based on the presentation of their business project pitches.
Successful completion of the program leads to the award of 7 ECTS credits*.
* All students seeking credit are encouraged to consult their home institution to validate the credit transfer.