Luxury Management Summer Program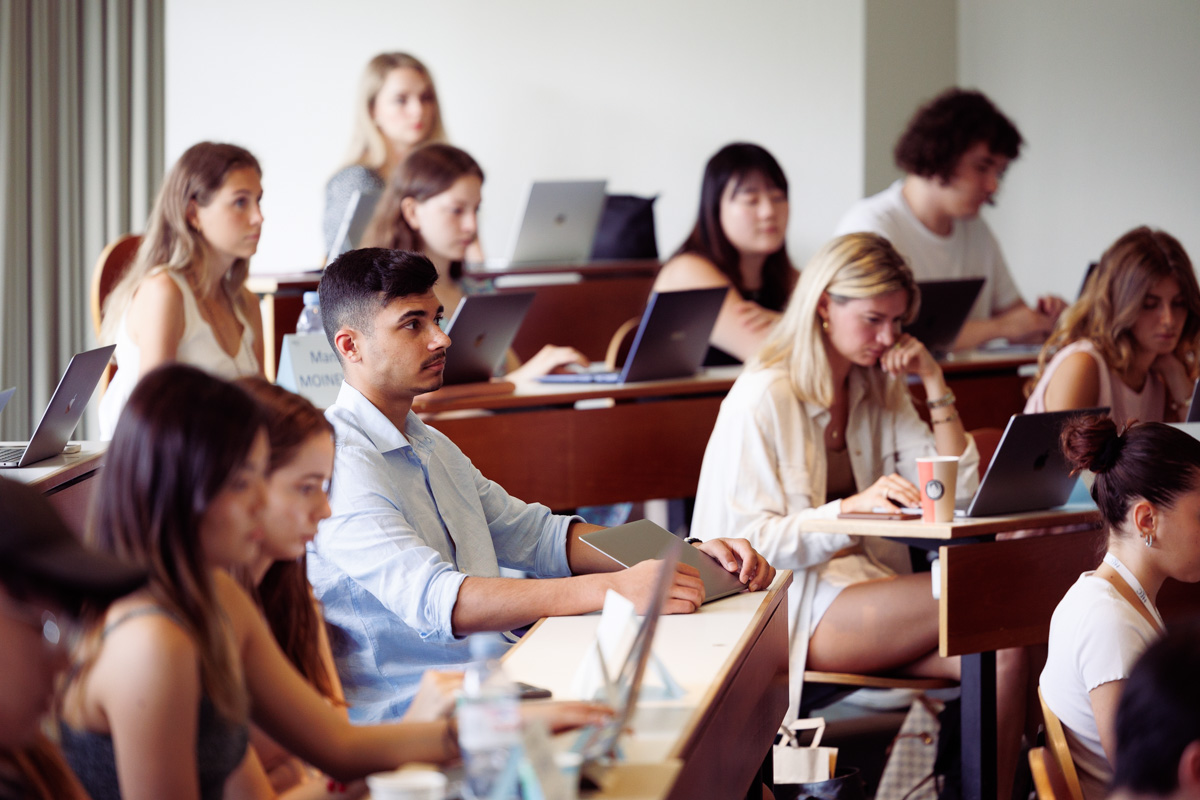 Nationalities represented
Student nationalities outside of Europe
*Total Summer School 2023 Profiles
Students' Home Academic Institutions
Princeton University, USA
McGill University, Canada
LUISS Business School, Italy
ESADE, Spain
IE Business School, Spain
Imperial College London, UK
Bocconi University, Italy
London School of Economics, UK
The Chinese University of Hong Kong
Amherst College, USA
Columbia University, USA
Fundação Getulio Vargas, Brazil
Kings College London, UK
Lehigh University, USA
Bucknell University, USA
National University of Singapore
New York University, USA
Sciences Po Paris, France
Shanghai University, China
The University of Texas at Austin, USA
University of California, Berkeley, USA
University College London, UK
University of Tokyo, Japan
Vienna University, Austria
Yale University, USA
Plekhanov Russian University of Economics, Russia
Academic team
Anne Michaut received a Ph.D. in Social Sciences from Wageningen University, where she also received a M.Sc. degree in Marketing and Consumer Behavior. Prior to joining HEC Paris, she worked on innovation process methods and new product adoption processes at Unilever, which funded her PhD research.
Her current research interests are in the field of luxury, focusing on the perception of luxury, sustainable development, entrepreneurship and client experience.
At HEC Paris, Michaut's teaching covers varied topics about Luxury Management as well as Innovation Marketing. She has collaborated with multiple companies in her teaching, such as L'Oréal, McKinsey & Company, Orange, Michelin, AT Kearney, Kering and LVMH.
Her work has been published in Journal of Product Innovation Management, Journal of Brand Management, or Journal of Brand Strategy, and she has contributed to edited books.
She was the Academic Director of the Advanced Management Program in Fashion and Luxury, jointly developed with IFM and Tsinghua SEM in China (2008-2015). She is now the Director of the LVMH Academic Chair; she works on developing HEC Paris' excellence in teaching in the field of Luxury.

Past Speakers
Laurent Delporte (HEC 2001), Managing Director of Delporte Hopitality, French luxury hotel expert.
Georges-Edouard Dias (HEC 1983), Expert in digital and big data. Co-Founder and Chief Strategy Officer of QuantStreams. Formerly Chief Digital Officer at L'Oréal.
Jean-Noel Kapferer (HEC 1970), Emeritus Professor at HEC Paris Marketing Department, an active consultant to leading international corporations on brand strategy, speaker for conferences and executive seminars worldwide.