Statistics and Business Analytics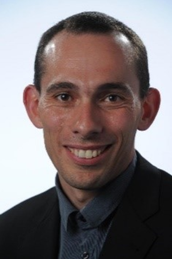 How do we communicate in today's era of Big Data? Why is it relevant to all of us and not only limited to statistical experts? In this Summer Program of HEC Paris, you will discover the answers to these questions and become the expert.
When?
Online : June 14 - 25, 2021.
Why this Summer program?
Created and taught by leading HEC Paris professors
Real-life cases based on current business scenarios
Accessible to students of all backgrounds. No need to be a mathematician to attend
Unparalleled opportunity to collaborate with diverse peers as part of student work group
Real life experience: final presentation to jury of renowned professionals.
Overview
The aim of this intensive program is to prepare you to use statistical tools and quantitative methods in order to make better business decisions. As technology evolves rapidly, entrepreneurs and a wide range of professionals can rely on larger, more detailed and reliable, data sets concerning all facets of a business. Tools for statistical analysis are becoming ever more sophisticated, powerful and user-friendly. Statistical analyses can be run from multiple locations with short delays. Therefore, before making a strategic decision, and before communicating to colleagues, supervisors or outside stakeholders, you will want to consider the relevant data, understand and explain statistical analyses with ease and impact. The goal of this course is to prepare you to do just that.
Learning Outcomes
Upon successful completion of this intensive program, participants will be able to do the following:
Understand the main statistical concepts using a multivariate approach
Apply learnings using statistical software (SPSS)
Integrate data analysis in business cases
Make decisions based on statistical models
Present and communicate with conviction to specialists, staff and stakeholders
Develop a long-term strategy and vision based on the analysis of data sets
Assessment
Participants will be assessed based on the following:
participation
a team project involving a real-life dataset
Successful completion of the program leads to the award of 7 ECTS credits*.
*All students seeking credit are encouraged to consult their home institution to validate the credit transfer.