Youth Leadership Initiative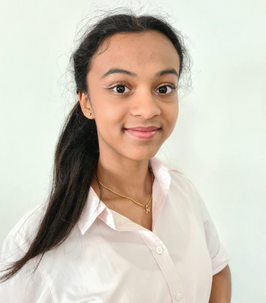 An empowering program which leaves an impact on you. I feel inspired, empowered, and uplifted.
Nationalities represented*
Elyse Michaels-Berger
Academic Director, Summer & Youth Programs

We are proud to work with an impressive and dedicated team of instructors, executive coaches and student counselors who share the belief that student learning should be positive, rewarding and productive. 

Jessica Honan
Academic Co-Director, Youth Programs
Astrid Apert, French Army Officer, Higher Military Education, Instructor, HEC Paris
Kevin Berkane, HEC Paris alumnus, Founder and Director of Kialatok
Xavier Boute, HEC Paris Affiliate Professor, French Military Officer, Director of Education in Higher Military Education
Nancy Dimich-Louvet, Journalist, Public Speaking Professor
Enoch Effah, Triple World Boxing Champion, Entrepreneur, Nokefa Group
Jean-Michel Gauthier, Affiliate Professor and Executive Director of the Energy & Finance Chair, HEC Paris
Jeremy Ghez, Affiliate Professor of Economics and International Affairs, HEC Paris
Nathalie Gobin, HEC Paris alumna, Actress, Coach and Trainer, Next Level Formation
Robert Jones, HEC Paris MBA student
Stephen Honan, Founder of Odyssey Sensors, Ted-talk Speaker, Counter-explosives Expert in the US Navy
Emilie Le Pennec, Olympic-winning Gold Medal Gymnast, Physical Therapist
Jane Mobille, Executive and Life Coach
Nancy Maximoff, Executive Coach and International Negotiations Expert
Claudia Schulz, HEC Paris PhD candidate in Strategy
Celica Thellier, HEC Paris alumna, Co-founder and COO of choosemycompany.com
Erwann Millon, KREA AI Co-founder, Youth Leadership Initiative graduate
Eilis Connolly-Shinozuka, HEC Paris MiM student, Youth Leadership Initiative graduate
Emmy Choucrallah, Youth Leadership Initiative graduate
Academic Gymnasium №56, Russia
American School of Valencia, Spain
Carlsbad High School, US
Dar Es Salaam International Academy, Tanzania
Ecole Française de Belgrade, Serbia
Ecole Jeannine Manuel, France
Gheorghe Lazar National College, Romania
Goeth-Gymnasium Wien, Austria
Hangzhou Foreign Languages School, China
Institution FANB, France
International High School Alexandre Dumas, Algeria
International School of Geneva, Switzerland
International School of Paris (ISP), France
International School of Zug & Luzern, Switzerland
Issaquah High School, US
Keio Academy of New York, US
Keio Girls Senior High School, Japan
Kings College School Wimbledon, UK
Lycée Francais Charles de Gaulle, London, UK
Lycée International de Londres Winston Churchill, UK
Lycée International de Valbonne Sophia Antipolis, France
Lycée JP De Rocca Serra, Corsica
Lycée Louis Le Grand, France
Lycée Pierre Mendès France, Tunisia
Madre Cabrini School, Brazil
Nanjing Foreign Language School, China
Oak House School, Spain
Philips Exeter Academy, US
Queen's Gate School, UK
Rochambeau French International School, US
Sevenoaks School, UK
SGI Lennik School, Belgium
St Helen and St Katharine, UK
The British School of Belgium, Belgium
The French-American School of New York, US
The Harrow School, UK
Woodrow Wilson High School, US
Worth School, UK
Youth Programs
Youth Leadership Initiative
I really recommend the program for every student who wants to improve themself and have a wonderful week with amazing people.
Youth Programs
Youth Leadership Initiative
My experience at HEC was definitely unique and unforgettable! Whether it was the courses, the cultural enrichment, or the communication, everything was amazing! I learned things that I wouldn't have learned anywhere else and made memories that I...
Youth Programs
Youth Leadership Initiative
The Youth Leadership Initiative is a life-changing experience where students get exposed to a healthy environment full of confidence and empowerment. By contributing to the team, leaders express their uniqueness, which ultimately leads to innovation...
Youth Programs
Youth Leadership Initiative
The HEC slogan "The more you know, the more you dare" was absolutely to the point. I found the connections, the vibrant and motivated atmosphere, and the competent counselors amazing and inspiring, and the overall experience concerning the program...