Master of Science X-HEC Entrepreneurs
Benefit from an exceptional ecosystem, alongside inspiring students and world-renowned professors by studying at HEC and Polytechnique.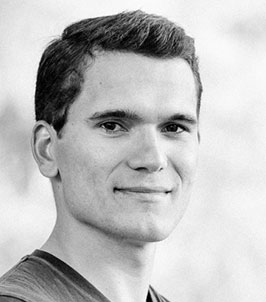 The program combines the best of both academic and entrepreneurial worlds
All academic backgrounds welcome
Academic Team
Our aim is to create an entrepreneurial hub in Paris. Through an original, multidisciplinary and multicultural approach, we hope to inspire many generations of entrepreneurs so they can face future challenges, and help nurture future business leaders who will one day dominate world markets.
Sihem Jouini and Bruno Martinaud
Sihem JOUINI, Academic Director of the X-HEC Entrepreneurs program. Associate Professor at HEC Paris and Director of the EMBA "Innovate as an Entrepreneur" major
Bruno MARTINAUD, Director of the Technology Venture Master Program at Ecole Polytechnique and of the X-HEC Entrepreneurs program
Alain BLOCH, Affiliate Professor, HEC Paris
Philippe DROBINSKI, Head of the Dynamic Meteorology Lab at École Polytechnique
Frédéric ISELIN, Affiliate Professor, HEC and director of the EMBA "Accelerate your Project" major
Etienne KRIEGER, Affiliate Professor, HEC and director of Challenge Plus Program
Anne‐Laure SELLIER, Associate Professor of Marketing at HEC Paris
Olivier SIBONI, Affiliate Professor, HEC Paris
Olivier YOUNES, Founding CEO of EXPEN and professor at HEC Paris
Many entrepreneurs and guest speakers
HEC Paris is one of the world's top research schools in economics and management. Our faculty push the boundaries of knowledge by producing the highest quality research. They aim to have an impact on pedagogy, management practices, public policies and society at large.
Find out more