Action for Benin is another humanitarian association at HEC Paris. The society is highly recognized for public utility, working in the north of Benin in the city of Natitingou.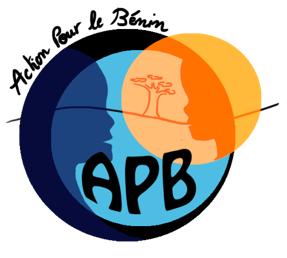 Contact
The Mission:
The main mission of the association is access to education for all. Volunteers give elementary courses (French, mathematics, geography) in 3 structures: to the juveniles and the women of the Civil Prison of Natitingou, to the young pupils in the library of the district of Kantaborifa, and to the children of the orphanage The Good Samaritan.
The association has been developing another activity for a few years: microcredit. Through modest loans, APB helps each year several craftsmen to develop their businesses. As an example, we funded 4 artisans last year: a welder, a seamstress, a gardener and a cybercafé manager.
Society History:
Action For Benin was created in 2001 by HEC students.Since then, it has been developing in both Benin and France. Since 2010, the society has had a full-time Beninese employee. The team have established partnerships with several associations and organizations in Benin to strengthen their local roots.Throughout the year, the society also rent a house in Natitingou for volunteers when they do their humanitarian mission on site.
Key Events:
During the year, the society organize souvenir/ bake sales on campus to raise funds. But the main focus of our efforts is the preparation of the pitches for the competitions in which we participate, and whose prizes help us considerably to set up our projects in Natitingou.
Why Join this Society?
Why join this society? The driving force of the association is the real social impact members have. The society accepts volunteers outside HEC, and there are not concrete dates set for the humanitarian trip: the volunteers leave when they wish.
The goal is to have a continuous presence on site because education is a long-term process. In addition, the society have a Beninese employee in Natitingou. This ensures the local anchoring of the association, the continuity of the activities, and the reception of the volunteers.
Members:
The current president is Hugo Berard.
There are currently 5 membres on the main committee.