Master of Science X-HEC Entrepreneurs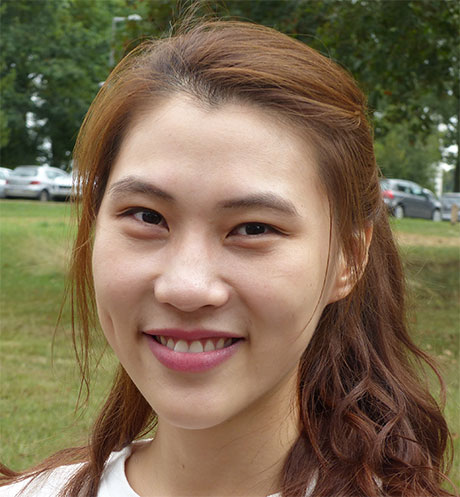 The HEC Foundation scholarship helped me become more confident in reaching my academic goals and forming a part of this incredible community of students
| Academic year | Academic Fees | Student services fees | Administrative fees | Total tuition fees |
| --- | --- | --- | --- | --- |
| 2022/2023 | € 24,600 | € 1,800 | € 950 | € 27,350 |
(*) The annual HEC administrative fees are payable for the duration of your studies until graduation.
(**) Of this fee, an initial deposit of €3,500 will be required.
Remaining costs (approximately € 1,000 per month) include housing and food, compulsory insurance (health and civil liability), sports and leisure, phone and IT access…
HEC Scholarships
For many years now, HEC Paris has been committed to enabling the most talented international students to pursue their studies within our elite business school.
HEC Foundation Excellence Scholarships have been made possible thanks to the considerable support from the community of alumni and businesses related to the HEC Paris Foundation.
Eligibility: All candidates with a non-French diploma (Bachelor's or Master's Degree) admitted to one of our master programs
Process: All admitted candidates with a non-French diploma (Bachelor's or Master's Degree) are automatically considered for HEC Foundation Excellence scholarship. No additional document is required
Deadline: Results from this scholarship are announced by email to all laureates within 1 week after admission, before the confirmation deadline.
HEC Foundation Excellence Scholarships' final decision is based on academic excellence, the overall strength of the application, the results of the selection interview and the candidate's GMAT/GRE/TAGE-MAGE performance. Scholarships are deducted from tuition fees.
Loans
Most banks will provide loans for study at HEC Paris to French nationals or residents with pre-established banking credentials at very low interest rate (around 1% in 2016). We have excellent relationships with local branches of national banks :
| BANK | ADDRESS | PHONE NUMBER |
| --- | --- | --- |
| BNP PARIBAS | 50 avenue Jean Jaurès 78350 Jouy-en-Josas | 01.30.83.04.62 |
| CAISSE D'ÉPARGNE | 7 rue Oberkampf 78350 Jouy-en-Josas | 01.75.42.29.08 |
| SOCIÉTÉ GÉNÉRALE | 10 rue Oberkampf 78350 Jouy-en-Josas | 01.39.56.42.73 |
| HSBC | 8 rue de l'Eglise 91570 Bièvres | 01.69.35.36.10 |
| LCL | 66 rue de la Paroisse 78000 Versailles | 01.30.83.54.04 |
| BRED | 13 rue Oberkampf 78350 Jouy-en-Josas | 09.88.98.95.10 |
Furthermore, information sessions with bank representatives are organized on campus every year during the first 3 weeks of September.
Finally, the European Commission Erasmus+ Program allows students following a master abroad to benefit from soft loans until 18.000€ (2-year programs). To be eligible students must live in a programme country and their study destination cannot be in their country of residence or the country where they received their first qualification. More information on the European Commission website.
Lendwise
Lendwise is a specialist loan provider based in the UK which is dedicated to education finance for individuals who are looking to fund their studies at world-class universities.
Lendwise's aim is to enable access to education through its affordable and flexible student loans that come with a fixed interest rate and no early repayment penalties.  Interest rates are personalized and depend on an applicant's overall profile including future earning potential, and the application process is entirely online. Full-time program students have access to a grace period that allows for repayment to start after graduation.
All postgraduate courses at HEC, on both full time and part-time basis, are eligible.   UK, EU, and North American nationals are eligible for a Lendwise Loan. For other nationalities, Lendwise will review your application on a case-by-case basis.
Contact Lendwise directly to apply.
FAFSA®
HEC Paris is a FAFSA®-accredited institution.
Use the Free Application for Federal Student Aid (FAFSA®) form to apply for financial aid for one of our programs.
Brain Capital
Study first, pay later: the Generation Contract is an innovative model to finance your education. With this model, every qualified applicant can study with us completely independent of the personal or financial background without paying tuition fees.
This funding opportunity is exclusively open to German-speaking students.
For more information, see the Brain Capital website.