2019 Finance "Study trip" in London for 240 HEC Masters students
All year long, the team at HEC UK Office fosters engagement with corporate recruiters and manages local career activities such as study trips to London, in which close to 400 HEC students take part each year.
In September 2019, the finance community was in the spotlight with the organization of a study trip to London for about 240 students: 185 students from the Master in International Finance (MIF) and 53 students from the Master in Financial Economics (MFE).
Over 3 days, from 11. to 13. September 2019, the HEC UK Office organized an exciting program, including :
43 company visits
a conference with the Minister of Economic Affairs at the French Embassy in the UK, Mr Jean-Christophe Donnelier
3 networking events with the HEC Alumni community based in London
The organization of these highly praised study trips for a large group of students represents a huge amount of preparation over several months and a big challenge that the HEC UK Office successfully accomplishes every year.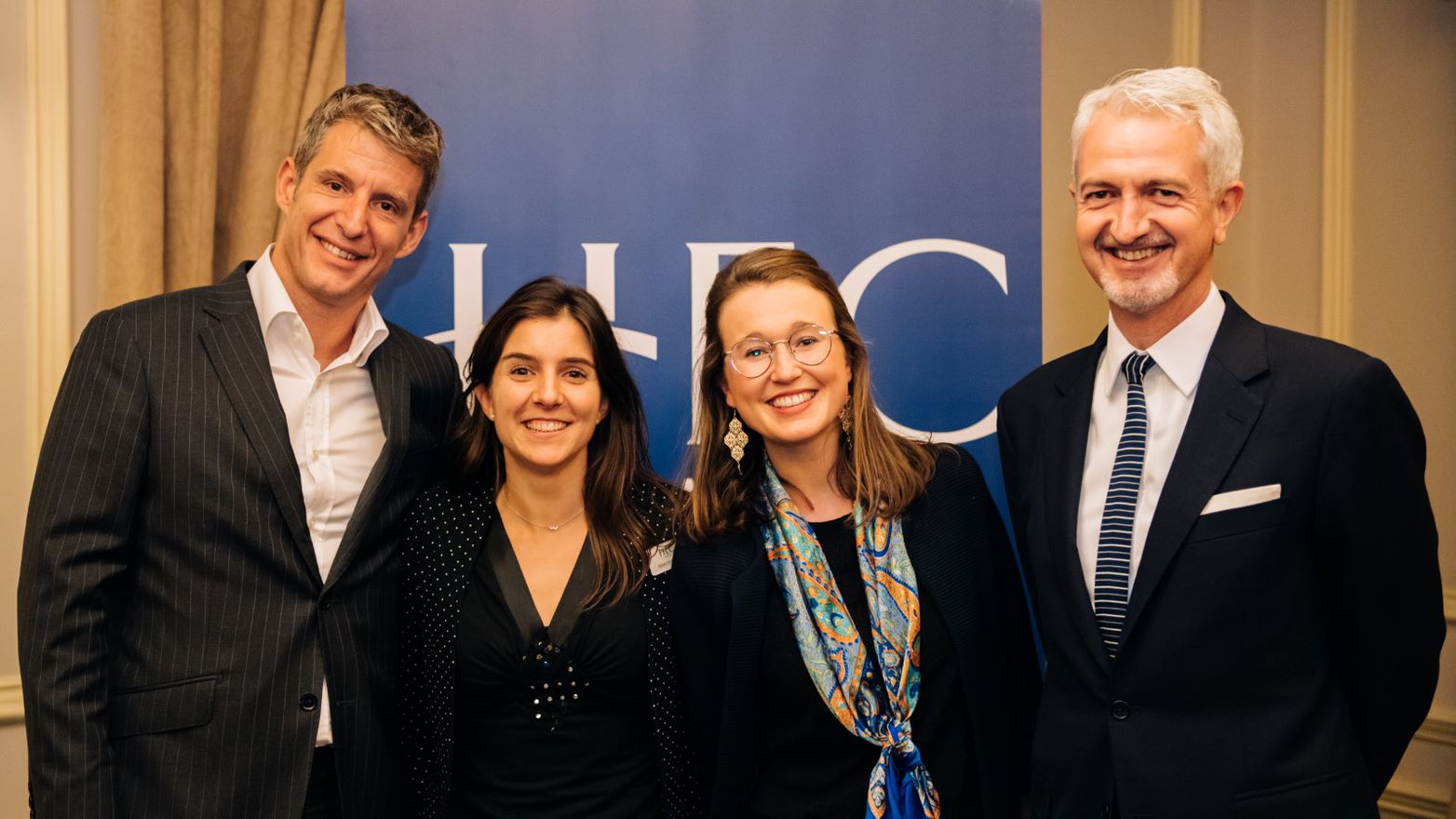 This annual meeting reinforces the link between companies and HEC and boosts their attractivity as employers to future HEC graduates.
For Park Square Capital: "It is always a pleasure to organize these events and to host students here in London. It has become a recurring occasion for us (I think this is the 3rd year in a row) and to be frank we are always impressed by the quality of HEC candidates."
For students, these meetings are a great experiences that offer them valuable professional opportunities: "A fabulous bonding experience and amazing networking opportunity." "An incredible opportunity", "eye-opening,  insightful and enriching experience" "Very interesting and well-organized trip, gave a great overview of the different possibilities in banking"