2021 was a year of acceleration
We have just released our activity report! In 2021, we saw great progress for the campaign, fantastic collective action and exemplary commitment from our donors and corporate partners. A huge thank you for their contribution to HEC Paris' projects!
Thanks to our donors, corporate partners, volunteers and ambassadors, the HEC Foundation contributes to the financing of essential projects for the School and helps to increase its impact on society.
In this report, you can find out about the highlights of the year and numerous projects financed thanks to the generosity of our donors. You can read it on our online annual report by clicking here.
Here's a look at some highlights and achievements made possible in 2021 :
HUGE STRIDES FORWARD AT THE HI! PARIS CENTER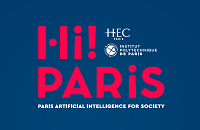 2021 was a year of deployment of the center's activities on topics pertaining to data science and artificial intelligence, in the interests of our society and economy as a whole.The center also enabled HEC to further bolster its research capacities in 2021, with the recruitment of 6 new lecturer-researchers at HEC Paris, and research fellowships for 4 doctoral students, who will now receive Hi! PARIS funding at HEC.
New academic collaborations, with partner institutions and corporate partners, have also been forged with the involvement of representatives from the corporate partners: Capgemini, Kering, L'Oréal, Rexel, Total, since joined by Vinci.
EVEN MORE BENEFICIARIES IN PREPARATORY CLASSES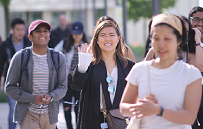 In February 2021, the Foundation awarded 530 living cost scholarships (452 in 2020) to CROUS scholarship students enrolled in Grande École Preparatory Classes (CPGE). The scheme went national in 2019, and is now present in over 120 establishments with CPGE preparing students for the HEC entrance examination. Above and beyond the financial support, these scholarships provide a great motivation boost to students just a few weeks before their exams, constituting a clear show of support from HEC.
 
NEW TEACHING MODULE ON PLANETARY CHALLENGES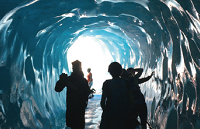 Incorporated into the Purpose & Sustainability track, this new compulsory module has been designed to encourage 1st-year students to examine and challenge the CSR strategies of major multinationals, imagining ambitious new impact scenarios. The goal is for them to understand the proactive role that businesses can play in reducing negative externalities and generating positive impacts, as well as the importance of innovative business models and organizational models in achieving this goal.
LAUNCH OF THE 1ST PHASE OF THE HEC VILLAGE PROJECT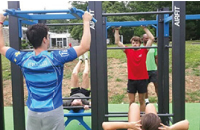 HEC Village is the cornerstone of a campus renovation project which will run for several years, with the close involvement of a lot of donors.
Thanks to this mobilization, some renovation work had already been undertaken: in the M building, the cafeteria and some of its associated spaces (Wunder, Xénon) have been renovated, new sports facilities have been installed near the gym, and a new boules court has been added. More work is scheduled for 2022 to refurbish the changing rooms by the football pitch and install new floodlights for the rugby pitch.