2EI VEOLIA Boosts Innovative Solutions, Creates Resilient Cities
S&O Center partner and co-sponsor of the Movement for Social*Business Impact, VEOLIA dedicates itself to social entrepreneurship strategy and sustainable development through its unique entity, 2EI VEOLIA. Innovation Project Director and HEC Paris Alumnus, Benoit Ringot, along with CEO of 2EI VEOLIA, Eric Lesueur, explain how the interdisciplinary team addresses various aspects of sustainable city development.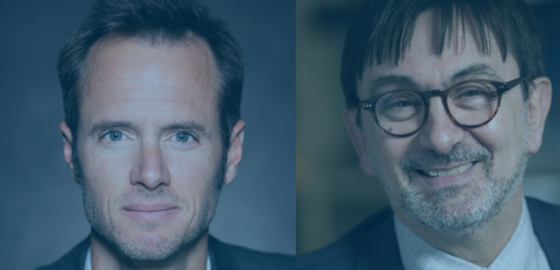 Through 2EI, you strive to support private and public actors by offering innovative and practical solutions for sustainable development. How does this play out in more precise and practical terms?
The world is facing huge environmental and social challenges: climate change, loss of biodiversity, land use, and degradation, urban spreading, poverty, social ruptures, migrations, etc. As cities gather more than 50% of the world population, they play an increasingly important role when it comes to implementing solutions to reduce our global "sustainable" footprint. VEOLIA has been providing services such as drinking water, sanitation, waste management, and energy efficiency to cities and territories for more than 150 years. It has thus aided the urban world have better health, comfort, and appeal. Today, as the pace of technical and social evolution continues to increase, VEOLIA boosts innovative solutions with the aim of fostering circular economy, inclusivity, and the protection of biodiversity.
2EI is a specialized company of the Veolia group dedicated to innovation and consulting in the field of sustainable and resilient cities. As such, 2EI implements concepts for new urban services and supports VEOLIA's business units by spreading them around the world. 
Can you tell us more about the scale and ambition of 2EI VEOLIA? 
2EI is a 30-person company sitting within VEOLIA's Development, Innovation, and Marketing department. Its position within the company allows 2EI to enhance innovation in all of the company's locations. The team's ambition is to become the most efficient and innovative structure for urban service. 
Can you name a few 2EI Veolia initiatives? 
2EI Veolia is currently involved in a number of highly impactful projects. Our Pop-up project, for example, is a territorial incubation program geared towards social businesses. Veolia and its partners identify local, innovative projects and offer them a one-year incubation program to help them define their strategy, conduct risk assessments and commercial analyses, as well as develop their local network to facilitate growth. Over the last three years, we have successfully incubated more than 50 companies in France and Mexico and are already expanding the incubator model to India and Japan. 
What do these initiatives bring to Veolia and how are they transformative for the company? 
Our Pop-up project, for instance, enables us to create valuable business partnerships in areas where we are trying to develop our activities. Moreover, we strive to create a local, social impact that our employees are proud to be a part of by leveraging VEOLIA's know-how for causes that contribute to the development of innovative projects.
Veolia has been a partner of the HEC Paris Movement for Social * Business Impact (MS*BI) since November 2016. Can you say a few words about the company's commitment to MS*BI as well as your expectation and objectives for the Movement? 
We are strongly committed to the Movement, which has helped us model social engineering initiatives along with other social projects, such as Pop-up. We enjoy working with the team of HEC researchers and S&O members who explore the advantages of developing models that combine business development with social impact. Our collaboration with MS*BI is thus a fantastic opportunity to share a collective vision of social business development and build lasting partnerships. 
****
More about 
HEC Paris launches the Movement for Social * Business Impact
The Movement for Social Business Impact blows out its first candle
Movement for Social * Business Impact Donors Encourage SnO Research on More Inclusive Global Economy