ClimatUp @ HEC Paris, Become Entrepreneurs for Climate
On the road to COP21, HEC Paris and Code for Climate organize their first ClimatUP on May, 23rd and 24th 2015 on HEC campus for anyone to come and test their idea to reduce impact on climate.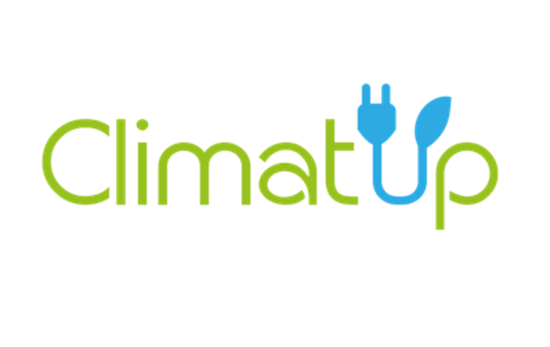 36 hours, it is as little as we need to transform a simple idea into a business vision
Whether we dream about sustainable cities, new consumption patterns, clean mobility, food and agriculture, digital innovation, better housing … all ideas are welcome when it comes to reducing our carbon footprint.
 
Ahead of COP21, ClimatUP invite students to think, market and build their startup or NGO project to reduce impact on climate. Because a good climate tool needs a business and strategic vision, ClimatUp offers to startup dreamers the opportunity during these 2 days to mobilize participants to brainstorm and shape a business startup concept able to solve a climate challenge.
This event was initiated at HEC by MSc Sustainability and Social Innovation students to raise awareness on climate change towards COP21 conference in Paris next December. Further, the ambition behind Climatup is to turn climate change doom-mongering into a source of innovation for future entrepreneurs.
As mentioned by Diego Le Gallou, co-organizer and founder of Code for Climate, "French Grandes Ecoles have the responsibility to give to their students a vision that is consistent with today's world priorities. Providing climate entrepreneurial simulations to students is one of the best ways to prepare them."
Marie-Laure Piednoir and Alexandra Jackson, the 2 MSc Sustainability and Social Innovation students who initiated ClimatUp at HEC, remind that HEC has been mobilizing efforts towards COP21 since October 2014 under the motto "The 2°C Challenge -­ Climate is our Business" to raise awareness among HEC community on the huge challenge that climate change represents for business world, as well as on the possible concrete actions.
50 participants are expected, coming from all over the Paris area, from HEC Paris, ParisTech schools and also from the Paris-Saclay network. In order to foster the entrepreneurship spirit, support highly creative projects and offer space to build stronger teams together, ClimatUp wants to unify people coming from a wide range of backgrounds within management, climate science, engineering, law, marketing, ICT, communication, design and many others.
Best projects will be awarded the Climatup prize - 1000 euros for their project -, or the BETC Climatup prize - a 2-week incubation at the agency BETC's among best sustainability experts.
 
 
ClimatUP is part of the Climate Week Paris happening from 18th to 24th May 2015. The official partners are BETC, HEC Paris, Code for Climate, UNEP, Fondation Nicolas Hulot, Futur En Seine, Etalab, My Positive Impact, Explicit and Treez.
Registration: climatup.cop21.fr
Participation Fee: 10 Euros
Language: English and French
More information:
ClimatUp Website: climatup.cop21.fr
 
Learn more about the program