Creating a Learning Society: Honoris Causa Conference with Professor Joseph E. Stiglitz
Joseph Stiglitz, 2001 Nobel Prize in Economics Sciences and professor at Columbia University, will hold a conference at HEC Paris on January 14 on: "Creating a Learning Society. A New Approach to Growth, Development, and Social Progress". He will then receive the HEC Paris honoris causa doctorate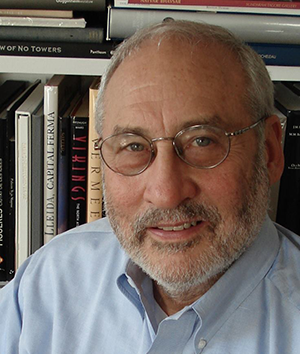 Joseph E. Stiglitz is University Professor at Columbia University in New York. He is also founder and co-President of the university's Initiative for Policy Dialogue at Columbia, and a member and former chair of its Committee on Global Thought.
In 1979, he was awarded the John Bates Clark Award, given annually by the American Economic Association to the economist under 40 who has made the most significant contribution to the field. In 2001, he was awarded the Nobel Prize in economics for his analyses of markets with asymmetric information, and he was a lead author of the 1995 Report of the Intergovernmental Panel on Climate Change, which shared the 2007 Nobel Peace Prize.
Joseph E. Stiglitz was a member of the Council of Economic Advisers from 1993-95, during the Clinton administration, and served as CEA chairman from 1995-97. He then became Chief Economist and Senior Vice-President of the World Bank from 1997-2000. He was asked by the President of the United Nations General Assembly to chair the Commission of Experts on Reforms of the International Monetary and Financial System, which will release its final report in September 2009. His book Globalization and Its Discontents (W.W. Norton June 2001) has been translated into 35 languages and has sold more than one million copies worldwide. His most recent book, The Three Trillion Dollar War: The True Cost of the Iraq Conflict, with Linda Bilmes of Harvard University, was published in March 2008 by WW Norton and Penguin/ Allen Lane. His most recent book is The Price of Inequailty: How Today's Divided Society Endangers Our Future, published by W.W. Norton and Penguin/Allen Lane in June 2012. In 2011, Time named him one of the world's 100 most influential people.
Time: 4 PM
Please note that this event is for HEC Paris students only.