Innovation & Entrepreneurship Center
Entrepreneurial acceleration as the year draws to a close
What's happened over the past two months at the HEC Paris Innovation & Entrepreneurship Center? As the academic year draws to a close, the Center offers a retrospective of its flourishing activity. Here's a look back at the events that have marked the Center and its community.
On June 1 Hec Hosted The Paris Saclay Spring Session On Campus For The First Time, With Over 3,000 Registrants.
Paris-Saclay Spring was held for the first time on the HEC campus on June 1. The event created a whirlwind of activity with over 3,080 registrants. We were delighted to welcome 110 exhibitors and 1,700 visitors from the Paris-Saclay innovation ecosystem to this memorable event. 
Here's an overview of the two highlights organized by our school. 
The opening plenary on New Space
Moderated by two HEC students, Thibaud Drion and Arthur Gaillard, the plenary addressed the theme of "Building a Better Future through NewSpace," and in particular how the space industry is tackling global challenges.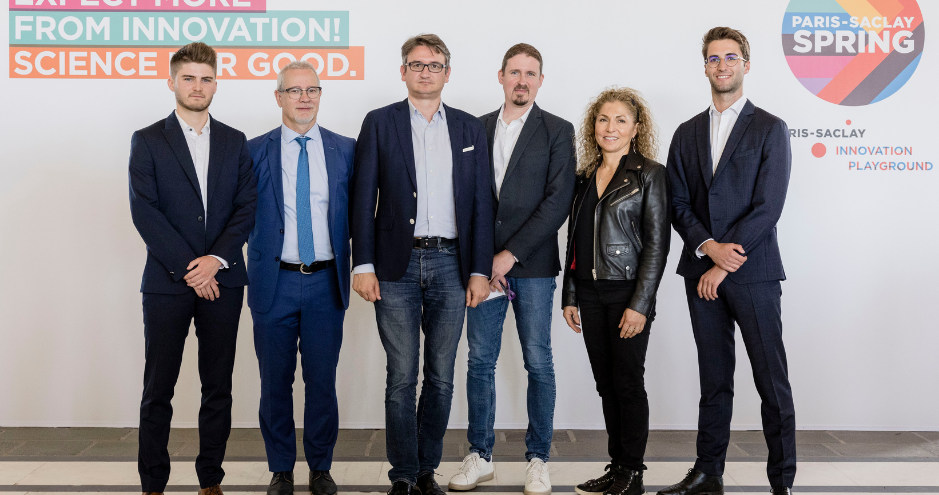 The exceptional lineup of speakers included:

* Anousheh Ansari, CEO of X-Prize and the first female space tourist and entrepreneur,
* Jean Luc Maria of Exotrail,
* Guillaume Scottez of Eutelsat,
* Philippe Keckhut, physicist and Vice-President of Research and Innovation at UVSQ. 
The HEC Paris Demo Day
The annual Demo Day attracted record crowds. Included this year in the Paris-Saclay Spring program. This highlight brought together the HEC Paris community and rewarded the best student projects from the MSc X-HEC Entrepreneurs and the HEC Startup Launchpad.
Congratulations to Veeton and Solteo, winners of the two top prizes awarded by the jury and the public. We congratulate them on their performance, growth and achievements. Among other prizes, the winners won a 4-month incubation at the Incubateur HEC Paris.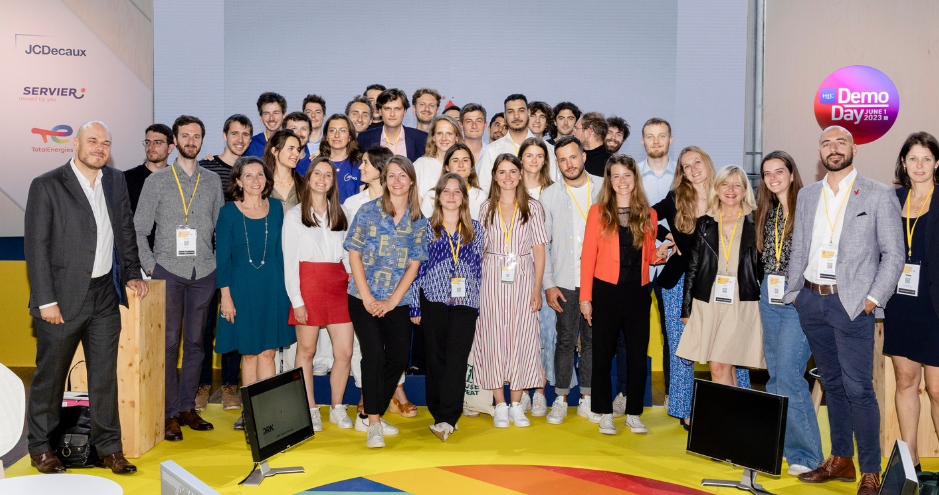 Heading For Toronto With The CDL Super Session
Imagine an exciting gathering of over a thousand brilliant minds, all driven by their unique vision and unwavering passion for innovation. That's exactly what happened at the Creative Destruction Lab (CDL) Super Session in Toronto, attended by our CDL-Paris teams. This extraordinary event brought together pioneers from 20 diverse fields within the CDL network, from the frontiers of space to the fertile fields of agriculture and healthcare.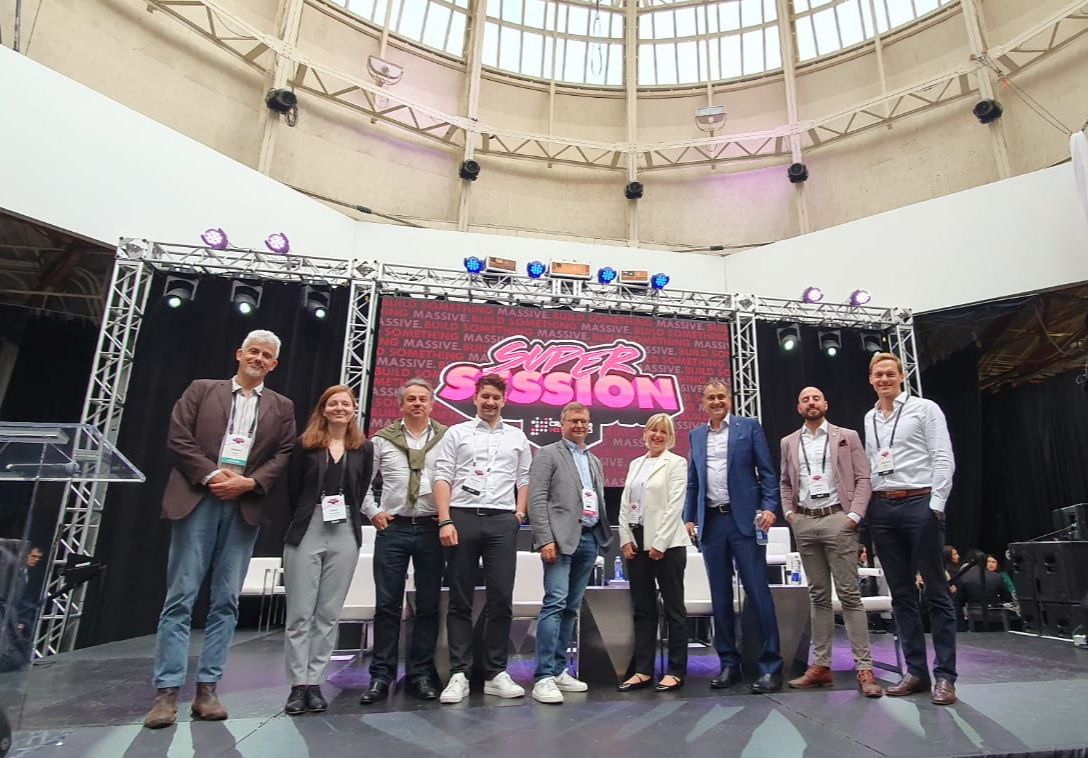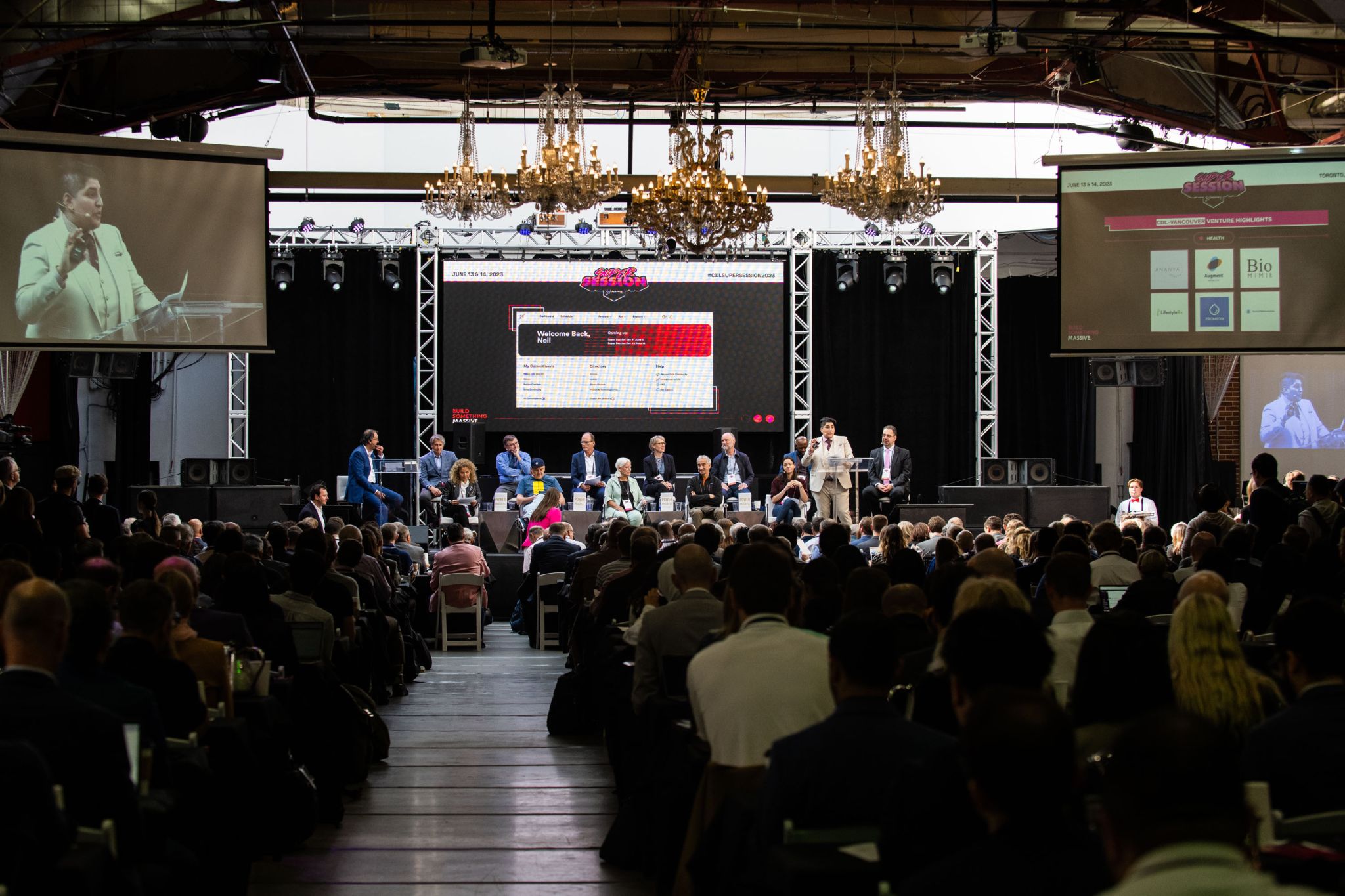 Vivatech - Merging Worlds
Vivatech was the epicenter of knowledge sharing and innovation, bringing together over 150,000 visitors from all over the world from June 14 to 17. HEC Paris was an academic partner, distributing over 800 free passes to its students. 

The show was an incredible opportunity for our community to share its expertise on key topics related to technology and innovation, and to exchange ideas with attendees. 

The Doers-to-Doers workshop offered by the Incubateur HEC Paris, which brought together over 150 people, featured experienced speakers such as:
* Yena Jung from CrowdWorks,
* Constance Nevoret of LittleBig Connection,
* Jagan Vysyaraju from MIXe.store,
* Constance Jeanperrin of Capgemini Invent.

Their inspiring presentations deepened understanding of emerging trends in innovation and stimulated lively discussion among attendees. 
More than 100 start-ups supported by HEC Paris or founded by alumni of our school were listed at the various stands and events organized by our partners. 
In addition, we were honored to receive Jean-Noël Barrot, Minister Delegate for Digital Transition and Telecommunications, who highlighted the excellent work carried out by the HEC Paris Incubator in collaboration with 23 Korean start-ups affiliated with government agencies such as Startup KISED (Korea Institute of Startup & Entrepreneurship Development) and KOSME.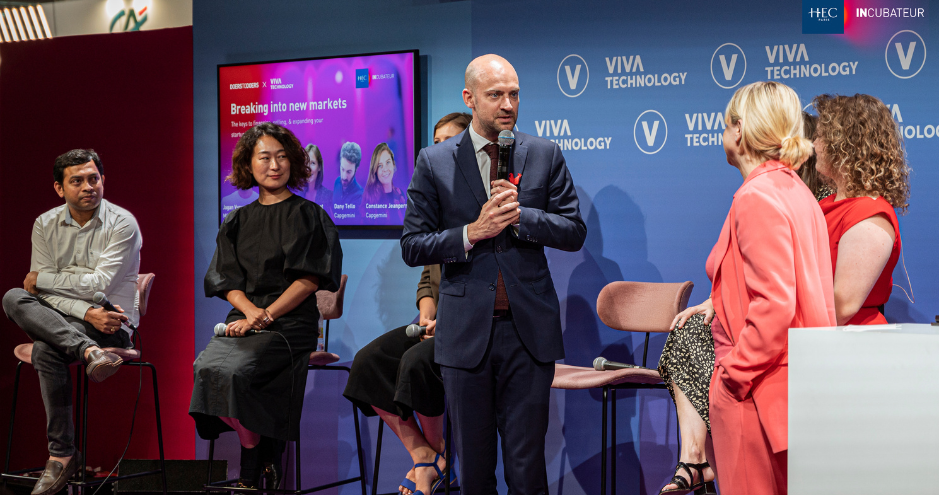 In addition to the major events mentioned above, the Center's entrepreneurial networks continue to grow and develop. Several startups founded by HEC Paris alumni have secured major funding and experienced significant growth in recent months. We've also recently seen a large number of award-winning startups feature in the FrenchTech 2030 ranking. 

Their success testifies to the lasting impact of HEC Paris' entrepreneurial education and our community's ongoing commitment to innovation and entrepreneurship. 
Participants, sponsors, guest speakers and staff all contributed to the success of these events. The Center looks forward to continuing to move forward with its community to inspire, support and catalyze entrepreneurship within HEC Paris and beyond.
Find out more about the Innovation & Entrepreneurship Center