Exploring India in an EV: A 6000 km Journey of Sustainable Mobility
The shift towards electric vehicles (EVs) is gaining momentum, with more and more people embracing the idea of sustainable mobility. To further advance this cause, HEC Paris Alumni, Sushil Reddy embarked on a 6000 km Electric Car Journey across 17 cities in India. From Delhi to Kolkata to Mumbai and back, Sushil and his friends inspired those along their path with their electric car and the concept of sustainable mobility.
Sushil Reddy's 70-day journey across India on an electric SUV, along the Golden Quadrilateral route, is an inspiring and empowering example of how electric vehicles can be a viable and sustainable option for long-distance journeys. Through his journey, he was able to educate and raise awareness about electric mobility and its advantages, particularly amongst the youth. Sushil's story proves that with a little advanced planning and charging options, EVs are a viable and sustainable option for long-distance journeys. 
The journey was part of a larger project called 'The SunPedal Ride', an initiative he started in 2016 to promote conversations about clean and sustainable mobility. In the name of sustainability, Reddy has set a Guiness-world record. His projects vary from biking around the United States, around France and taking an electric car and tuktuk around India. He aims to promote education on sustainability by offering test drives at various schools, universities, and other educational institutions to give people the opportunity to experience how driving an EV is different from a traditional vehicle.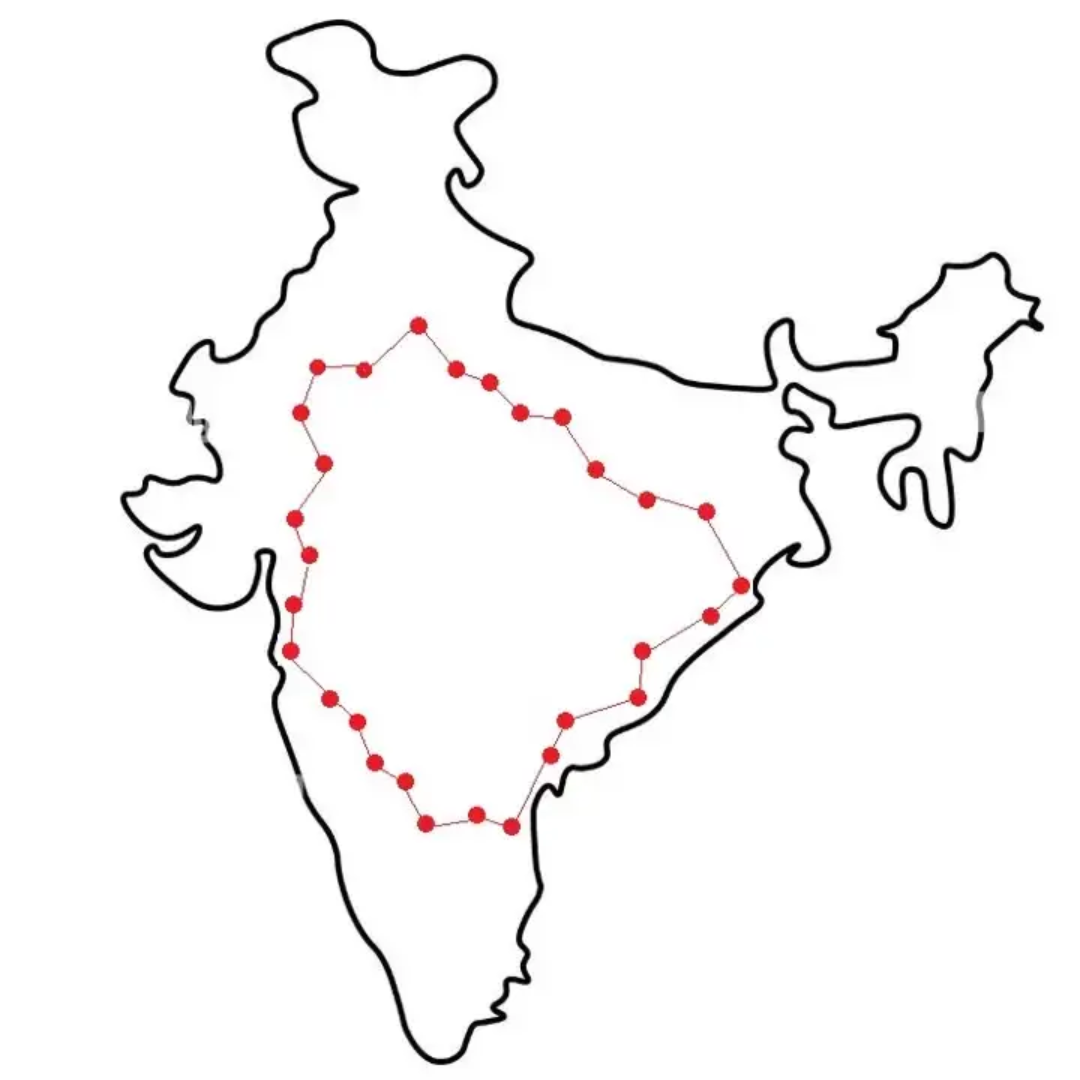 Sushil's journey began on September 30th, 2022 from Delhi. During different segments of the journey, he was accompanied by friends who travelled with him on the MG ZS EV. Aside from giving people the opportunity to test-drive the vehicle and understand how the driving experience is different in EVs, Sushil also aimed to answer questions about range, charging and performance of the electric cars. He charged the MG ZS EV only 12 times at DC fast-charging stations along this route and the rest of the time, he charged the car overnight using a portable AC charging cable that could be plugged into any16 Amp socket. 
Sushil highlighted how hotels are cashing in on the EV revolution in India, and how online communities like Plugshare can help riders locate EV charging stations across the world. He also mentioned that long distance journeys on EVs across India are possible today with the right planning and resources. 
Sushil concluded his mission with the aim to generate greater public confidence about EVs and entice more people to adopt them. His inspiring journey across the Golden Quadrilateral route is proof that EVs are a viable option for long distance travel in India. With more and more people turning towards sustainable mobility, Sushil's journey serves as a powerful example of how electric vehicles can be a viable and sustainable option for long-distance journeys. His efforts to raise awareness about the benefits of electric mobility and the importance of sustainable transportation are commendable. It is important that we continue to support and encourage initiatives like these to create a greener and more sustainable future.
You can read more about Sushil's adventures on his Medium page, and about the SASI Program here: Master of Science in Sustainability and Social Innovation