HEC conference and Roundtable at 1.618 Sustainable Luxury
The 4th Edition of 1678 Sustainable Luxury Fair took place April 4-6 2014 at Le Carreau du Temple.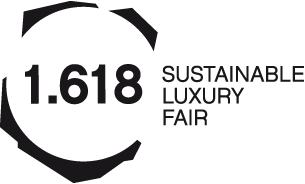 The growing presence of sustainability issues in business and in the luxury landscape cannot be ignored.
As Jean-Noël Kapferer noticed in an article: "sustainable development is deeply congenial with luxury, but real luxury: both take rarity as their central concern and real luxury is by definition durable". However, the globalization and massification of luxury has led the sector to greater social and environmental impact (e.g. outsourcing to countries with low salaries, health impact of toxic residues …).
And at the ethics level, luxury is perceived as a threat to social cohesion in some countries.
Today, HEC's international study on consumers' attitude towards luxury and sustainable development shows strong expectations of luxury consumers towards the compliance of luxury brands. This evolution in consumers' attitudes and context creates conditions for luxury brand to increasingly consider sustainability issues.
We argue sustainability today goes beyond the borders of the firm. Of course, companies have to watch and control the impact of their direct activities. Beyond, sustainability has to be considered in a 360° manner, also taking into account activities of suppliers, retailers, promotion and communication, and all potential indirect impact of the luxury brand activities.