#WEAREHEC: Meet Pierre-Marie Fusz, Master in Management & Business Law Student
His story
I am Pierre-Marie Fúsž and I am studying business law and management at HEC Paris and Panthéon-Sorbonne University. 
Hard work is the cornerstone of my life path and I recognize myself in the motto of HEC Paris "Learn to dare". Indeed, I started off my academic career by choosing to complete my secondary studies abroad, in Vienna, Austria, where I became fluent in German while living on my own in a new culture. Later, I had the chance to study humanities and classics in Classes préparatoires aux Grandes Ecoles at Lycée Henri-IV in Paris. Then, before joining HEC Paris, I decided to study law at Paris 2 Panthéon-Assas University with a specialization in comparative and business law. 
His studies
During various internships in law firms and companies, I saw the polyvalence of business lawyers who knew both how to focus on legal aspects while dealing with concrete business tools. These experiences made me understand the importance of combining a top quality legal knowledge and operational skills. In this respect, the Master in Management & Business Law offered by HEC Paris is a unique opportunity to fulfil my expectations to connect these skills and develop my leadership.
My experience at HEC Paris is unparalleled. The worldwide famous academic excellence of HEC Paris is strengthened by the strong ties of the school with the business world. Indeed, students do not only get a high-level education, they also develop their soft skills and their network while defining their professional project. And finally, HEC alumni's network is very strong and efficient.  
This year, I was honoured to be awarded a scholarship by the HEC Foundation. In return, I wanted to commit to the community. This is why, I am part of a tutoring program for underprivileged high school students. I am also a Student Representative at the Academic Life Committee and a Student Ambassador. Despite the sanitary situation and its consequences, HEC Paris managed very well to gather the HEC community around core values of academic excellence and quick adaptation. I am amazed by the resilience of students, teachers and members of the administration. 
I was most surprised by the ecological and social commitment of HEC Paris. I truly believe that this Grande Ecole is leading a disruptive and unique approach in France by adapting its teaching to the challenges of tomorrow. I am convinced that, thanks to its diversity and constant engagement, HEC Paris allows students to find themselves and build their future. 
His career
I truly believe that my experience at HEC Paris will allow me to achieve my professional goals of working as a business lawyer and to address challenges that companies face at an international level, especially in Europe and in Asia. 
After I graduate from HEC Paris, I intend to prepare for the Paris Bar exam and to apply for a L.L.M (Master of Laws) in the United States. I wish then to start my career in Paris before considering other places worldwide. 
In the longer-term, I would like to take part in the French and European political life. It is my inherent belief that private and public sectors are intermingled. This is why I want to commit and influence public policies, once I am more experienced. HEC Paris provides us with a lot of examples of alumni who did not have a linear career and who became major actors of their country's political life, after or while working in the private sector. 
His values
I have always thought of ambition as both a quality and a motivation. It drives me to be curious and open-minded but also to experiment as much as I can. Going beyond my limits is a key part in my path. I am filled with the idea that, independently from people's personal and financial background, anyone can reach their goals thanks to hard work, engagement and emotional intelligence. As I get more experienced, I am keen to take more and more responsibilities and to lead various projects. HEC Paris educates the leaders of tomorrow, and be part of them is a daily goal. 
His hobbies
Apart from academic or professional interests, I am very passionate about sport, being a horse-rider for most of my life. This particular discipline implies both physical work and a special attention paid to animals. Competitions also require to develop useful skills such as good observation and stress tolerance.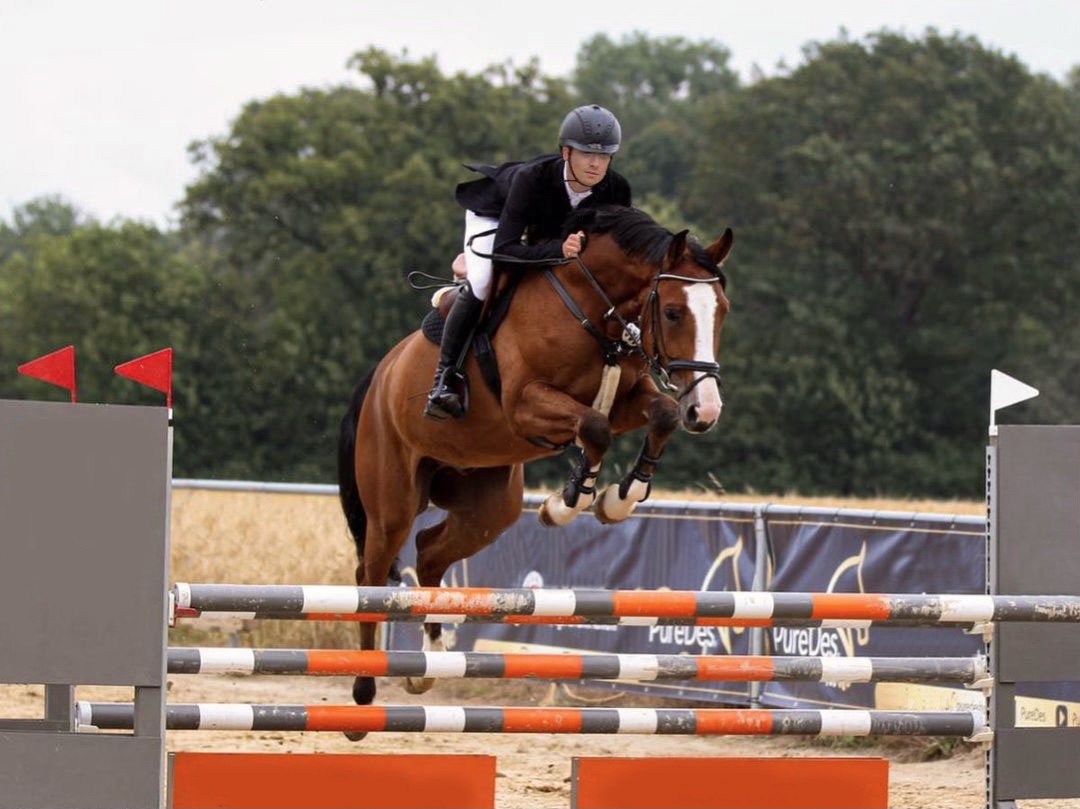 Summer jobs played an essential role in my personal path. Indeed, I had the chance to work one summer at the Musée du Louvre and thus, to spend one month in the largest museum in the world. Later on, I have worked during two summers as steward on long-haul flights at Air France. This unique experience made me develop skills related to customer relationship, team work and emergency management. 
Finally, since I was a child, I have a great passion for history, and in particular the French 18th century - Age of Enlightenment. It helps me sometimes to see the world differently. Most importantly, all these interests and experiences have been opportunities to hone qualities such as rigour, adaptability, critical thinking and creativity.