The S&O Institute has cultivated various partnerships ranging from business schools to academic institutions in order to facilitate research on topics including, but not limited to, climatic constraints, social inequality, technological disruption, and corporate social responsibility.
> THE MEDICI SUMMER SCHOOL
Launched in 2009, the Medici Summer School in Management Studies for doctoral students and young researchers is designed to promote doctoral education and research in organization theory and related fields (economic sociology, management studies, strategy) and contribute to the development of enlightened practice in the management of business organizations.
The Summer School is organized and sponsored by MIT Sloan School of Management (Economic Sociology PhD Program), University of Bologna Business School and HEC Paris (Society and Organizations Institute and the HEC Foundation).
More information on the Medici Summer Schools
> THE ALLIANCE FOR RESEARCH ON CORPORATE SUSTAINABILITY (ARCS)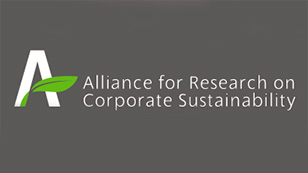 ARCS is a partnership among academic institutions created to provide data and networking opportunities to facilitate research on corporate sustainability. As environmental issues have grown in complexity and scope, there is growing recognition that to gain ground on our most pressing environmental issues will require the proactive engagement and leadership of the business sector. ARCS helps develop greater understanding of the opportunities and limits of policies and strategies to create sustainable businesses by facilitating rigorous academic research.
ARCS was launched in January 2009, by a consortium of institutions at leading universities: Dartmouth College, Duke University, Harvard University, University of Michigan, University of Virginia, and University of Western Ontario.
> THE European Theory Development Workshop (ETDW) partners
ETDW editions gather researchers who present and discuss theoretical works.
> The G.O.L.D.E.N. Network for Business Sustainability
GOLDEN, "Global Organizational Learning and Development Network" for Sustainability, is an independent, non-governmental, multi-stakeholder initiative. For the first time, GOLDEN and the S&O Center organized the international workshop "Towards a Sustainable Economy" at HEC Paris in May 2015.
More information on the GOLDEN network
> The Imperial College Business School
The Imperial College Business School co-organized the workshop entitled "Public-Private Governance, Social Value and Innovative Organizational Design" with the S&O Center at SMS in September 2014.
More information on Imperial College BS
> The ESSEC Research Center on Capitalism, Globalization and Governance, C²G²
Launched in September 2010, the C2G2 Center's mission is to foster a trans-disciplinary focus on Business in Society and Business and Society issues.
> The Center for the Sociology of organizations, CSO
Founded in the early sixties, the CSO is a social science research center, a place where original ideas are born concerning public/private regulations and market/non-market regulations, based on research about organizations, markets, and professional groups. In 2001, it became a joint program of Sciences Po and the CNRS (National Center for Scientific Research).