About
HEC Talents
HEC Talents
Step into your career journey...
Successfully fulfilling your professional ambitions is our primary concern. As you set out to achieve your professional goals, we are here to provide guidance and to connect you with the best opportunities from around the world.
Our mission :
We unlock a world of opportunities so that every HEC talent can pursue their life purpose.
Dear prospective students or participant, we, at HEC Talents, would be delighted to partner with you during your HEC Paris professional journey. Why HEC Talents? Because we want to put you at the front and center of our purpose: we unlock a world of opportunities so that all HEC Talent, meaning each of you, pursue their life purpose. Ready to build your own odyssey with us? Join us!
The part that we often forget because it seems tedious and not so beneficial in the short-term (in comparison with revamping your resume). Finding your next professional step could be complex. We encourage you to be bold, to embody HEC values such as curiosity and entrepreneurial spirit. We encourage you to build your own professional path, your own 'royal' (unique) path, based on your values, sources of inspiration, meaning your purpose. We know that you have multiple interests, pursue each of them, allow yourself to test various paths, make room for serendipity! We are dedicated to sharing our expertise about how to know yourself better, determine the various paths available to you, and connect with the right practitioners and hiring managers. You should make decisions about your career based on a thorough exploration of what inspires you and then follow through with action. In a few words, to quote from one of our more acclaimed workshops: 'Dare to carve your path'. In the years to come you will switch careers many times either because of new priorities or because of market turnarounds. We want you to be ready for everything!
We will give you the necessary tools, support and personal training. How to make the best of your own strengths. No matter the specific job opportunity, sector or region of the world, we will support you so that you always feel well prepared for the job interviews. We put a lot of work into our 1-to-1 coaching program, expect not less than stellar support. We offer a top-notch career curriculum that we constantly renew (50% last year alone) so that it constantly fits your ever-evolving needs.
We will broaden your horizons. HEC Paris opens doors to work for organizations that you already know, and for organizations that you don't know, paths that sound familiar, or completely new paths. All over the world, our promise to you is a network, a community and a wealth of quality internships and jobs. We will organize more than 300 corporate recruiting and 15 signature events on campus every year (various sectors, geographies, etc.). We constantly partner with student-led career clubs for treks and targeted career events. We are scaling up mentoring programs so that you benefit from the strength of an alumni network of close to 70,000 professionals. Remember that it is up to you to take the connections and opportunities.
Our ultimate goal is that you find jobs that align with your goals. We look forward to supporting your career endeavors regardless of your background or social capital because we are convinced that diversity, equity, and inclusion are our best assets to support future generations of global leaders. See you on campus!
With personalized services designed to help you optimize your thinking
A team of dedicated professionals will work to help you better understand your personal and professional profile and develop your career strategy. Our individualized approach focuses on giving you the tools you need to reach your professional goals.
Events, meetings, and career treks
We are here to help you gain access to job opportunities at the companies of your choice. We organize campus events as well as career treks. Our career advisors help you prepare in advance of these events to maximize your chances of success.
HEC PARTNER
HEC PARTNER
HEC PARTNER
HEC PARTNER
HEC PARTNER
HEC PARTNER
HEC PARTNER
HEC PARTNER
HEC PARTNER
HEC PARTNER
HEC PARTNER
Internships and permanent positions are on offer for you in our career resource center
Companies attend the annual career fairs and meetups organized on campus
Recruitment events take place, where you can discover a variety of sectors and professions: finance, consulting, fintec
100+ clubs to choose among, according to your areas of your interest. Find support and inspiration in open, sharing environments, with opportunities for leadership and entrepreneurship
of HEC Paris graduates find their jobs via the school's career services.
Our Career Development Program
Create your career strategy via a 3-step journey of self-questioning, exploration, and achievement. This program is designed to help you find internships and positions in line with your ambitions, values, and expectations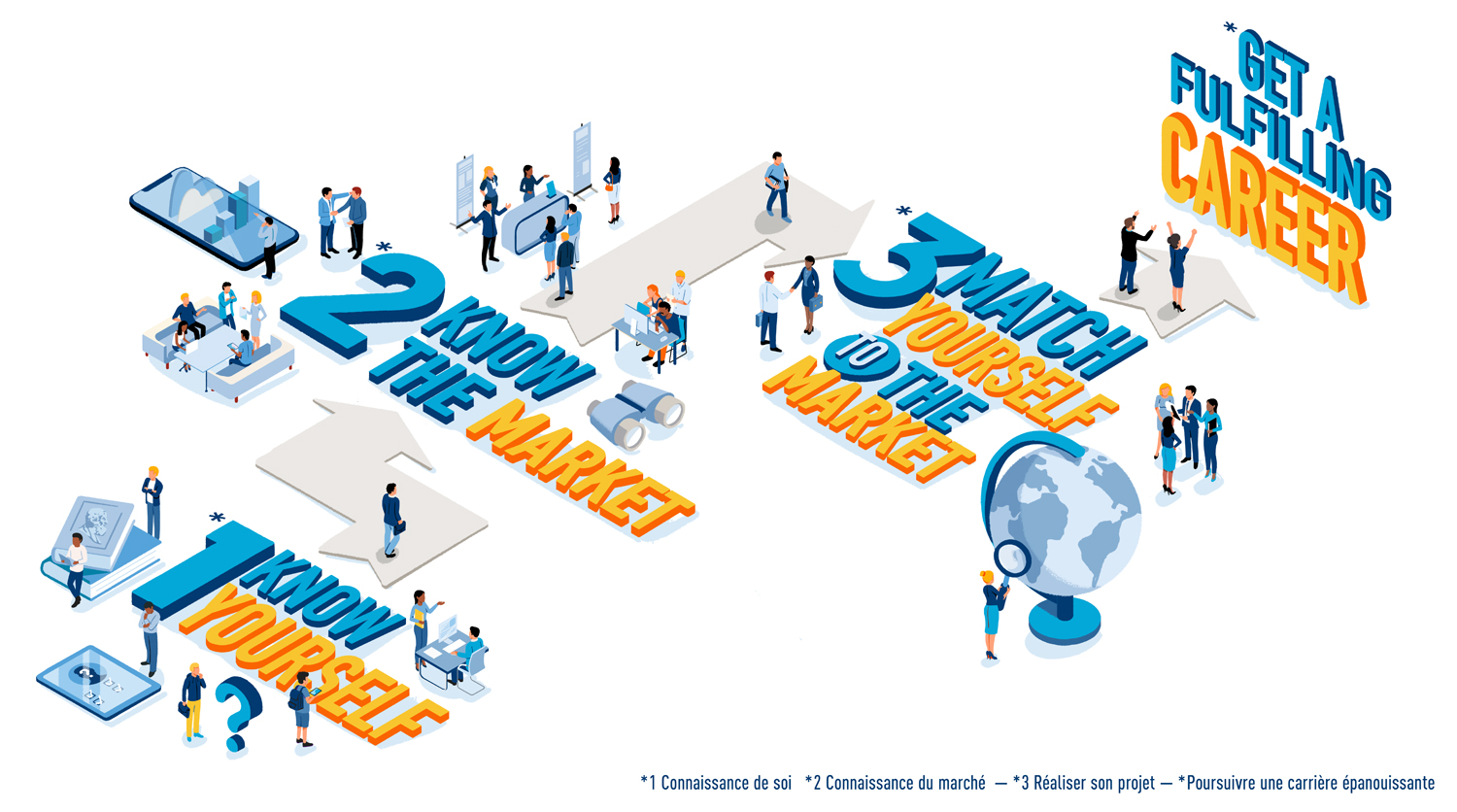 My career adviser connected me with an alumna working at "the company" in a very similar role. I got in touch with her and she told me about the company culture, what to expect in a typical working day, what they are looking for in interviews, and what kind of image I had to project. The power of the HEC Paris MBA is in its alumni network. And the HEC Paris brand makes you stand out.
An entrepreneurial ecosystem
Do you have an entrepreneurial ambition? At HEC a well-developed ecosystem will boost and support you as you build your project. With help from international experts and coaches, you can develop your leadership qualities, business concept and plan. The HEC Incubator can open its doors to you during the all-important creation phase of your project. Come and take advantage of Station F, the biggest startup campus in the world.
A powerful alumni network
Alumni forming an impressive network that is spread across the globe and structured via professional clubs and geographical groups. As a member, you will benefit, not only during your HEC campus years but throughout your entire career, from the support of this cohesive, powerful, and professional network.
Job offers with the network every year. Start now by taking advantage of the close mentoring of an alum!