hec paris master in management ranked 2 in FT ranking 2017
HEC Paris takes 2nd place worldwide in the list of the top 95 Master in Management programs by the Financial Times.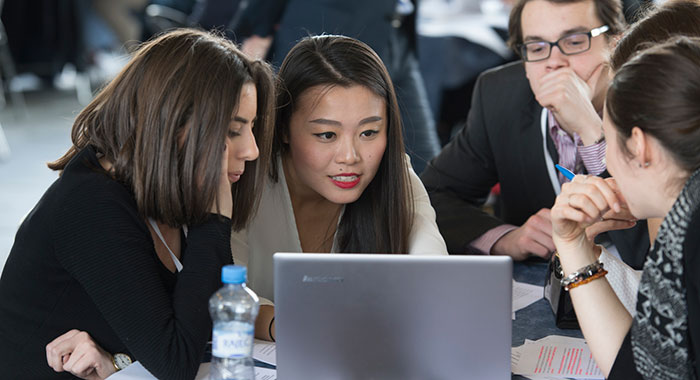 This second spot in the FT ranking is a further demonstration of the global outreach of HEC Paris flagship program created in 1881. The world-class student body, the wide range of specializations and the unique 2-phase curriculum are key to the program's worldwide recognition and continuous success in the rankings.
HEC Paris stands out from the competition with the alumni career progress and international experience and research categories.
This remarkable recognition for the alumni career progress is particularly evident in the salary today with 100,696 US$. HEC Paris' MiM tops the aims achieved criteria with 92% of alumni declaring having fulfilled their most important goals or reasons for doing a master's. Lastly, the outstanding careers service rank demonstrates the high graduate satisfaction of the HEC Paris career services department.
The excellent results in the international experience category is also a reason for the Master in Management constant success in the rankings. The Master in Management program ranked highly in international mobility, calculated according to changes in the country of employment of alumni from graduation to today. The program also stands out in the international course experience category. The latter category takes into account the exchanges, company internships or study trips abroad.
A record 95 schools participated in this 2017 ranking. The Financial Times Master of Management Ranking 2017 is global. It takes into account universities and business schools from all over the world. It surveys the top higher education establishments offering Master's in Management programs. It looks at a variety of criteria ranging from diversity, value for money and aims achieved, to placement success, quality of faculty and international exposure.