HEC's CDL Climate Program Catalyzes Success for its Alumni
Exactly a year after HEC Paris launched its first-ever Creative Destruction Lab program, (the CDL Climate Certificate), the school's academics, students and business mentors welcomed a new cohort from the startup world. But just how have last year's graduates, like those involved with Breathe Battery Technologies, fared? We contacted three other representative alumni to gauge their evolution.

"It was a very intense process, driven relentlessly by the mentor. At each session over the nine months, we had to produce something which reflected the advice and comments they'd given in the previous session." Alex Greenhalgh laughed as he re-memorizes the penetrating CDL exchanges over the company he co-created, Spintex Engineering Ltd. Now, this is a business like no other: it bases its activity on a spectre in the animal world that many fear: spider's webs. "Spinning silk like spiders," is the company logo and it circumvents humanity's arachnophobia by offering sustainable and technical textiles thanks to artificially spun silk fibers. These, they say, are over a thousand times more energy-efficient than synthetic plastic fibers. Greenhalgh is the company's programmer and biologist. He welcomed the success CDL brought him in opening his horizons: "These nine months have forced me out of a form of single-mindedness that often preys on smaller companies. The mentors pushed us in some directions we wouldn't have dared to explore." For example? "Well, their approach to our data collection. It needed to become more sophisticated because we were missing some important variables. We implemented their methodology and the results have been amazing!"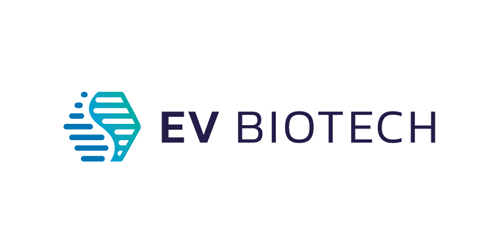 That's a sentiment largely shared by Linda Dijkshoorn. She's the founder and CEO of EV Biotech, a three-year old company in The Netherlands. This startup creates microbial (micro-organism) cell factories, leading to high-value chemicals, as part of a drive to make the chemical industry sustainable. Dijkshoorn underline on her website: "It is my dream to be able to replace many polluting manufacturing procedures with GREEN Microbial Cell Factories!" Five months after graduating from the HEC program, she insisted on how the course has brought her closer to her dream: "CDL was a breakthrough for us. We suddenly had the professional guidance we needed at our fingertips! CDL has helped us develop our story to such an extent that we can now easily convince clients about what our added value is and how it would benefit them. It has really helped us establish our first sales!"
Intersection between Technology and Business
CDL also helped Sublime Energie revise its targets and the path it needed to take to achieve them. This French company proposes solutions to collect, transport, purify and package biogas. Its engagement towards the environment has made it only the eighth company in France to earn the title of "société à mission"(social purpose corporation) as it aims to "relegate fossil fuels to the museum". The young startup's cofounders Bruno Adhémar and Tristan Dollé impressed their mentors in the HEC CDL with a technology devoted to the liquefaction of biogas released by methanizers. Their discovery helped the company to raise a €1 million fund to further develop an expertise it aims to launch in 2023.
This technology was created by the two entrepreneurs at the MINES ParisTech research center. But the startup was missing ways of promoting its vision of the circular economy in which the energy was produced by the territory and for the territory. "The CDL enabled us to define the value of what we're producing," explained Adhémar in a three-way call. "And we were able to integrate it into a new business model," added Dollé, who has taken on the mantle of developing the business and its financial orientation. "Before, we were merely seen as providers of equipment to connect the firms to biogas. We rebuilt our model and the way to present our products because our mentors were really at the intersection between technology and business." Adhémar underlined how the company benefitted from the experience and network offered by the CDL mentors: "These are seasoned business people, but they also have a rich technical background, so they knew exactly what challenges we were facing." "They also helped us liaise with people who could finance our work, including some of the mentors themselves," added Dollé.
Aiming to be a World Player
For Dijkshoorn, meanwhile, the mentors' input was multiple: "With the help of these coaches, we learned to push ourselves even harder, to think even bigger! The biggest impact was in strategy and sales. Your tech can be world-changing, but without a good strategy and proper sales, it will never change anything." The course arrived at a crucial phase for this microbial engineering company: "In our pre-investment state as a startup we joined VentureLab North, which was perfect for that stage. Since then, it's helped us join Endless Frontiers Lab in the US."
Dijkshoorn's immediate future looks rosy. Despite being very young in the biotech field, EV Biotech is growing so quickly they are considering a substantial scale-up: "We are in the process of going up to a series A thresh-hold and have received multiple LOIs (Letter of Intent, ed.) from investors in The Netherlands, the EU and the US. The next phase is beginning, and I cannot wait to rise to the challenge and work with our incredible team. We're aiming to make EV a quality world player in our field."
HEC CDL Climate, Year 2
Meanwhile, an equally promising batch of ventures, 18 in all, are involved in the second Climate CDL which kicked off in October 2021. This stream features startups with specializations in the fields of biotechnology, renewable energy, hydrogen technology, to name but a few. Each venture has been matched with one or two MBA students. All 18 of these undergraduates support the founders accomplish their objectives as an integral part of the CDL Certificate. They are closely assisted by HEC Professors Thomas Astebro and Sebastian Becker, as well as a growing number of mentors (six have joined the original team). Contrary to the first stream, there will be two in-person sessions in 2022. Indeed, as we go to press, all lockdown restrictions have been lifted from the Jouy-en-Josas campus.