Students from the Specialized Master in Media, Art and Création go and discover Creative Industries in New York
From the 15th to 20th March 2015, the « Creative City » project will lead the Specialized Master in Media, Art and Création students on a discovery of the second most creative city in the world.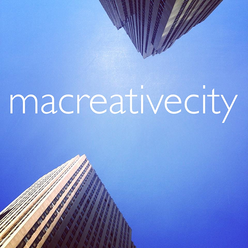 Each year, the "Creative City" project allows HEC Paris students from the Specialized Master Media, Art and Création to investigate, as part of their study trip, the particularities of creative and cultural organizations of a certain city and to pull multiple sources of professional inspiration therefrom.
From Broadway to MoMA through the most innovative startups, the students will meet nearly 150 cultural organizations and stakeholders from New York this year alone. These moments shared with the professionals will be equally a chance to create exclusive content: articles, photographs, video and sound recordings, which will allow them to understand the creativity of this city that never sleeps.
The Specialized Master in Media, Art and Création, class of 2015 gathers together 40 students, of which some also come from the HEC Grande Ecole program with backgrounds in literature, law, art, economics or science, from France or internationally. This diversity of profiles will inject a real dynamic into the project and will reach out as much to the digital as the audiovisual world, the cinema or even the art market. Likewise, the product of this research work will be the reflection of different skills and aspirations from this eclectic class since a transmedia format is currently in the process of being created.
Finally, after the trip, an evening will be organized in order to present the students' work and exchange with the sponsors and professionals invited to the event.
The 2015 edition of the « Ville Créative » project is supported by the companies Médiamétrie, Omnicom Group and Arte TV.