A long awaited event with scholarship students after the health crisis
Usually organised each year but postponed because of the health crisis, the Foundation and HEC Paris Equal Opportunity teams were delighted to come together again with need-based scholarship students for a cocktail event on campus, in the presence of Yann Algan, Dean of Pre-Experience Programs.
Thanks to the generosity of HEC Foundation patrons, 290 students were granted a Grande Ecole need-based scholarship for the 2021-2022 academic year.
On Wednesday, April 20, the Foundation team and the HEC Paris Equal Opportunities teams invited all beneficiaries to share in a convivial moment on campus. While many students are on work placements at this time of the year, we were delighted to meet with some fifty students at the "Petit Gustave".
It is always a pleasure for the Foundation and School teams to meet with the students supported by our donors and to learn more about their backgrounds, specializations, ambitions and involvement in campus life.

HEC Paris is one of France's most actively engaged schools in terms of social openness, with €2M devoted annually to equal opportunity programs. Like Abraham, this support helps those students to enjoy a more serene campus experience:
 
Thank you very much. You can't imagine the positive impact this scholarship has had on me. if I can assure you on thing, it is to work even harder to honor this School and the opportunity that you have given me to be able to succeed by starting on the same line as the others.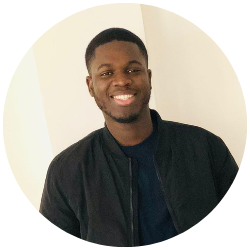 Abraham (H.25), need-based scholarship recipient