Paris Ile-de-France Chamber of Commerce and Industry
HEC Paris is affiliated with the Paris Ile-de-France CCI.

Representing almost 840,000 companies and 29 % of the national GDP, the Paris Île-de-France Regional Chamber of Commerce and Industry works directly alongside the major players in the regional economy – be they company heads, policy-makers, apprentices, students or employees in continuing education.
Working throughout an area that encompasses Paris, Seine-et-Marne, Versailles-Yvelines, Essonne, Hauts-de-Seine, Seine-Saint-Denis, Val-de-Marne and Val d'Oise, the Regional Chamber represents companies with a view to promoting their growth, expanding their horizons, preparing men and women for the challenges of tomorrow, and increasing the stature of the capital region.
---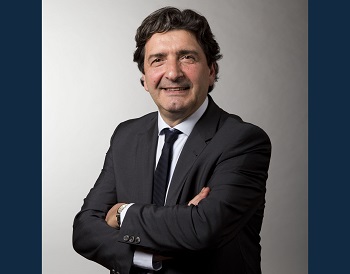 Dominique Restino was elected President by the General Assembly of the Paris Ile-de-France Regional Chamber of Commerce and Industry on December 9, 2021, for a five-year term.
Born in 1961, Dominique Restino graduated from the Executive MBA program at HEC. He began his professional career as a recruitment and HR consultant at IFOPS from 1981 to 1984. In 1984, he added to his experience as a sales engineer and product specialist at Rank Xerox.
In 1986, he decided to create his own company. Co-founder of Sogedis-Effectif, a group of recruitment agencies specializing in industrial and IT engineering, which has more than 100 employees and 1,200 people on assignment, he was the Chairman and CEO until 2006 when he sold his company. In 2008, he founded Executive Capital, a development strategy consulting firm. Since 2011, he is the founding president of Expertive, a specialized recruitment firm.
In parallel, Dominique Restino has been a member of the Paris Chamber of Commerce and Industry since 2004. In November 2016, he was elected President of the Paris Chamber of Commerce and Industry and Vice-President of the Paris Ile-de-France Regional Chamber of Commerce and Industry. Since December 9, 2021, he is President of the CCI Paris Ile-de-France.
A man of action, he is particularly committed to the creation and transfer of businesses. He also imported the concept of mentoring for entrepreneurs from Quebec to France. He chaired and transformed the Agence Pour la Création d'Entreprises (APCE, Agency for business creation) into Agence France Entrepreneur (AFE) and founded the Institut du Mentorat Entrepreneurial (IME, Institute for Entrepreneurial Mentoring) and the Mouvement pour les Jeunes et les Etudiants Entrepreneurs (MOOVJEE, Movement for Youth and Student Entrepreneurs).