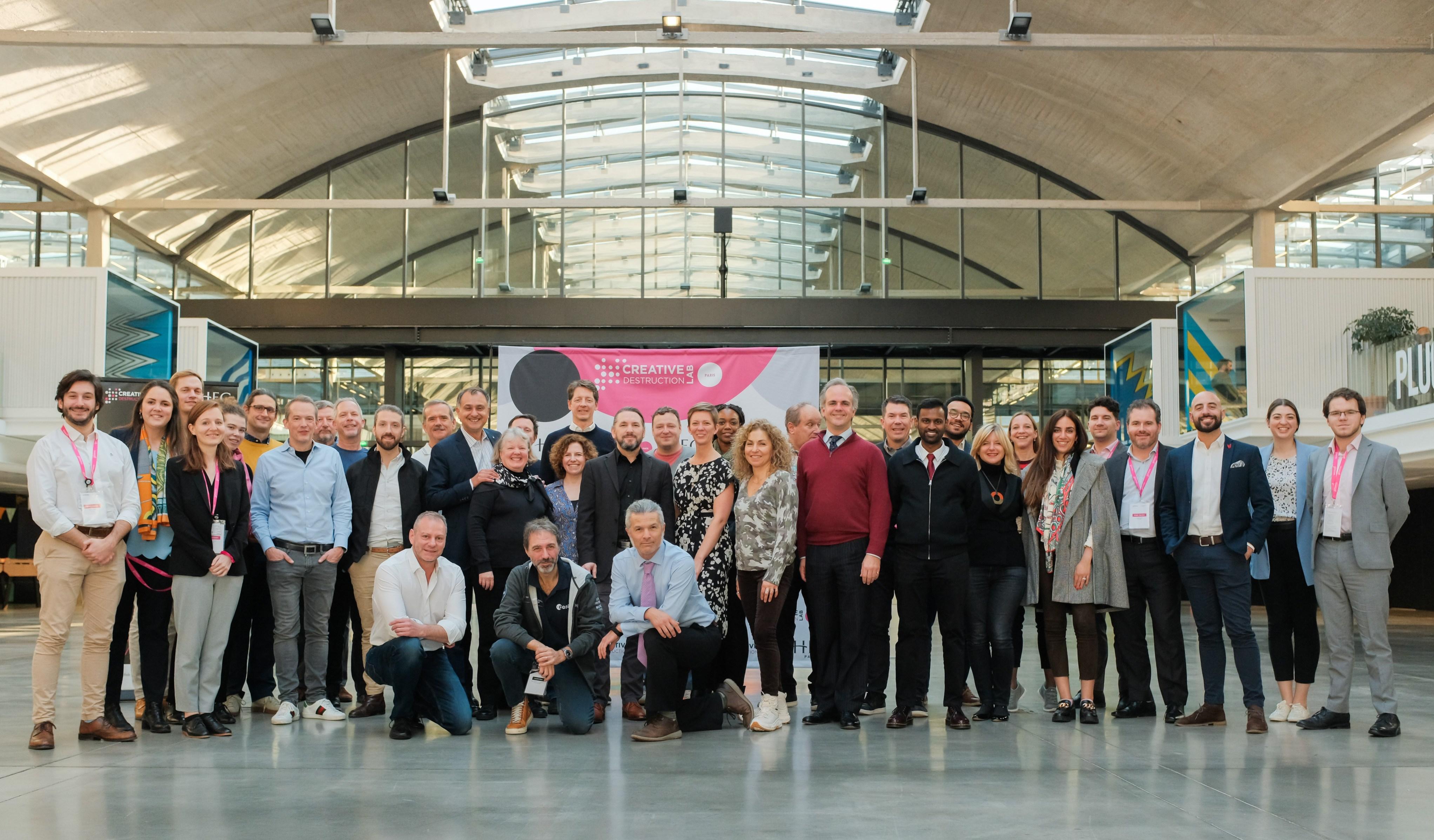 The mission of HEC Paris has always been to understand the world of tomorrow, and to prepare the members of our communities to be leaders in this world. Today, we can witness the transformations that are brought by entrepreneurship at large, and by the continuous emergence of edge technologies in all industries.
For this reason, the topic of Deep Tech and science-based entrepreneurship has become a focus within the school.
In that spirit, for the past 3 years, HEC Paris has been a member of the Creative Destruction Lab network, alongside a dozen other institutions such as University of Oxford, University of Toronto, Georgia Tech, etc. This non-profit network was created to connect top business schools, to collaborate in providing business support to science-based startups, and to develop ecosystems around edge technologies.
Program
Creative Destruction Lab (CDL) is a not-for-profit seed-stage program for massively scalable science-based companies. The program takes no equity and charges no fees - it is funded through philanthropy.
The program's objective-setting process enhances the performance of technical founders who learn from the insights of experienced entrepreneurs, increasing their probability of success.
Focused mentorship from proven entrepreneurs who have founded, led, and sold significant tech companies
Technical advice from world-leading scientists, engineers, and economists
Access to top business students, who embed within the company to provide business development support
Opportunities to raise capital from North American and European investors
Climate Stream
CDL-Paris Climate stream focuses on innovation areas such as Mobility & transportation, Greenhouse Gas Reduction & Carbon Sequestration, Renewable/alternative energy & storage, Food tech, agricultural tech and aquaculture, Waste & circular economy, New materials, Building & cities, New packaging & manufacturing.
Space Stream
CDL-Paris Space stream focuses on innovation areas such as Satellite communications, Earth observation, Positioning, navigation, and timing, Space Situational Awareness, Software and AI systems, Robotics and automation, Computing and data processing, Space logistics and manufacturing, Planetary exploration and interplanetary transportation, and Satellite hardware.
The stream operates jointly from CDL-Paris (HEC Paris), CDL-Toronto (Rotman School of Management, University of Toronto), CDL-Atlanta (Scheller College of Business, Georgia Tech), and CDL-Oxford (Said Business School, University of Oxford).
AI Stream
CDL-Paris AI stream focuses on innovation areas such as Intelligent process automation, Robotic process automation, Automated pathology recognition, Drug discovery, Machine learning operations, Harnessing data lakes, Cybersecurity risk management, and Natural language processing.
The stream works in close collaboration with the AI stream of CDL-Oxford (Said Business School, University of Oxford.).
CDL Certificate For HEC Paris' Students
Thirty MBA students have the opportunity to work directly with the companies in CDL-Paris. Students help these ventures develop financial models, evaluate potential markets, and fine-tune their strategies for scaling up their businesses.
For the nine months of the certificate, students gain first-hand experience in all aspects involved in founding a company, including:
Creating the idea/business
Protecting yourself from competition
Designing competitive advantage
Building a business model
Financing a new ventures

Participating startups globally
In startup equity value created
as of July 2023
Universities collaborating across 3 continents
"There are 3 unique opportunities that CDL presents MBA students: First, exposure to seasoned entrepreneurs who offer raw, unadulterated advice on how to build and scale up a start-up; second, the opportunity to apply business theory to real-world problems by working as a consultant for the venture; lastly, and quite simply, CDL presents you with the unparalleled opportunity to be part of something potentially huge, right from a very early stage and in a controlled environment."
Pradeeba Jega, Program and Innovation Manager for Shiok Meats
CDL-Paris Operations Team
Senior Executive Director, HEC Paris Innovation & Entrepreneurship Center
Climate Academic Director
Hélène Chanut-Musikas Chanut-Musikas
Moderator