HEC UK Masterclass with Gachoucha Kretz and Christopher Tucci on "Brands and Metaverse"
The HEC UK office organised an insightful Masterclass jointly with Imperial College Business School on October 11th.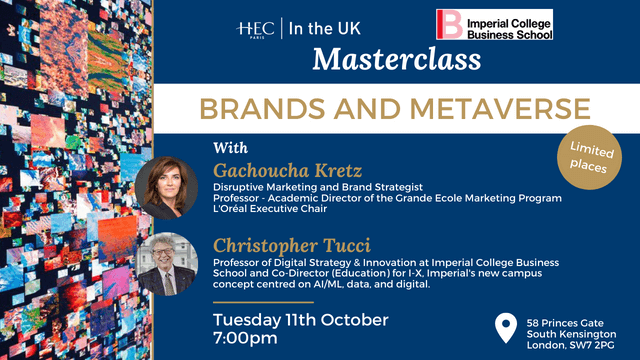 This Masterclass was held at Imperial College where Gachoucha Kretz and Christopher Tucci spoke to a captivated audience on brands and metaverse:
Is metaverse really a thing?
What are the characteristics and technologies behind the metaverse?
Which opportunities does metaverse offer to businesses and brands?
What is the economic impact of the metaverse?
How does the metaverse introduce a yet untapped virtual branded economy?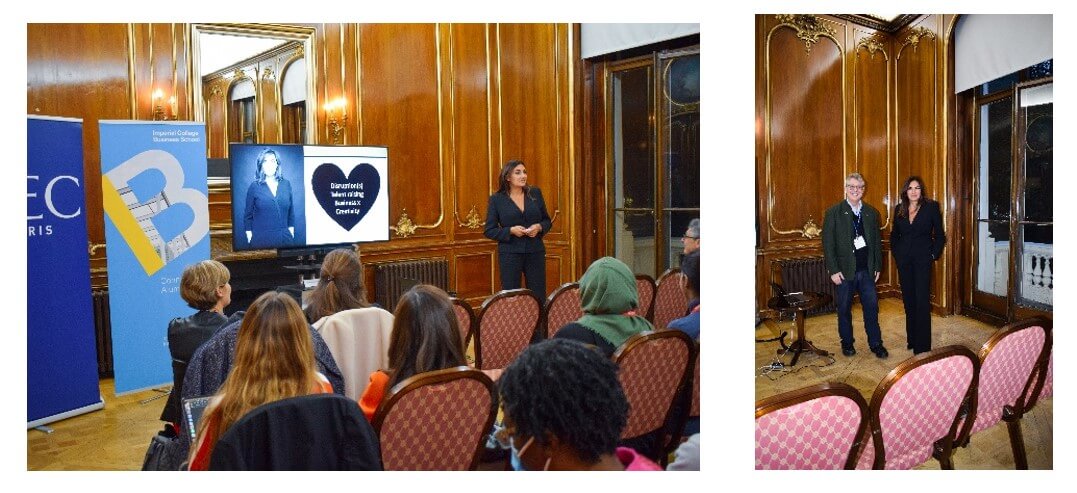 The masterclass was followed by a Q&A and ended up with networking drinks for the participants. Hence, the attendees had the privilege to exchange exclusively with Gachoucha Kretz and Christopher Tucci and meet other Alumni both from HEC Paris and Imperial College.
A huge thank you to Gachoucha Kretz for such a fascinating masterclass.
Learn more about the HEC UK Representative office.
Join the HEC UK Chapter Alumni page to receive all the info.