HEC UK Representative Office
Our HEC UK Office, opened since January 2014, is located at the heart of London and serves as a local point of contact for students, alumni, companies, institutions and universities in the UK.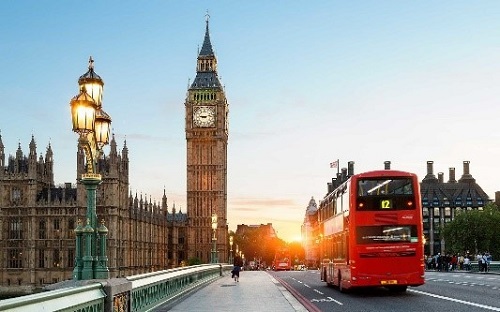 Opening of the HEC UK HOUSE
After a two-year search and a period of renovation, the HEC UK House, ideally located in central London (next to Covent Garden on over than 400 sqm), will be inaugurated on March 22nd and 23rd, 2023. It will offer several meeting rooms and reception areas for HEC Alumni events, conferences and workshops. It will also host the HEC UK team and will become a new destination for HEC students and entrepreneurs who come for learning expeditions or executive education training. For alumni living in London (or visiting), the HEC UK House will provide more opportunities to meet and network: stay tuned!
Welcome to the HEC Paris Office in the UK!
The missions of the HEC UK Office are multiple. The HEC UK Office connects various HEC Paris programmes and their students with local opportunities, supports the alumni network in the UK, and works on raising HEC Paris' brand profile in the UK. In close connection with UK companies, partner universities, Franco-British institutions and our supportive alumni network, the HEC UK Office is on a mission to make HEC a major name in the talent and thought-leadership ecosystem in the UK!
Our mission is based on 3 key pillars:
We have 40 active alumni volunteers based in London as well as more than 250 corporate ambassadors across various sectors.
HEC Paris holds strong ties with the London School of Economics, Oxford Said Business School, Imperial College, UCL, Warwick Business School and Edinburgh University. The HEC UK Office initiates local interactions with HEC Paris' academic partners through joint events, visits or Alumni-related activities.
All year long, the team at HEC UK Office fosters engagement with corporate recruiters and manages local career activities such as study trips to London, in which more than 800 HEC students take part each year.
Many programs at the school now have London as a destination of choice for learning expeditions, including the Master in International Finance, Master in Strategy, the HEC Startup Launchpad and the Master in Data Science for Business.
We also provide student support by offering career sessions both individually and in groups.
With an Alumni network of over 3,500 in the UK - the largest outside France -, the HEC UK Office supports HEC volunteers in making our community vibrant and a great place to network. Various Clubs organise over 50 events a year. We also organise on a regular basis networking events including our annual summer and winter parties. We also regularly offer Life Project services, whose objective is to promote a holistic vision of professional development. We support HEC graduates as they navigate a wide range of career paths.
The HEC UK Office also facilitates a number of masterclasses with visiting professors on key topics ranging from geopolitics to the future of work. We also invite prominent speakers to our events, mobilising our extended network.
You can find the Alumni UK Chapter page here.
HEC Alumni Community outside of France
HEC in the UK House based in Central London
members of the Alumni Community
events per year in London
full-time employees at HEC UK Office
students on study trips to London each year
partner universities & c.40 students on exchange programs
HEC in the UK Newsletter
Latest issue
Stay informed
Subscribe to the HEC UK Office Newsletter to get the latest updates and events:
Contact the HEC UK Office