Leadership Beyond Business
Learn from some of the most dynamic people in today's business world what it takes to be a successful and innovative leader.
Learning from the Best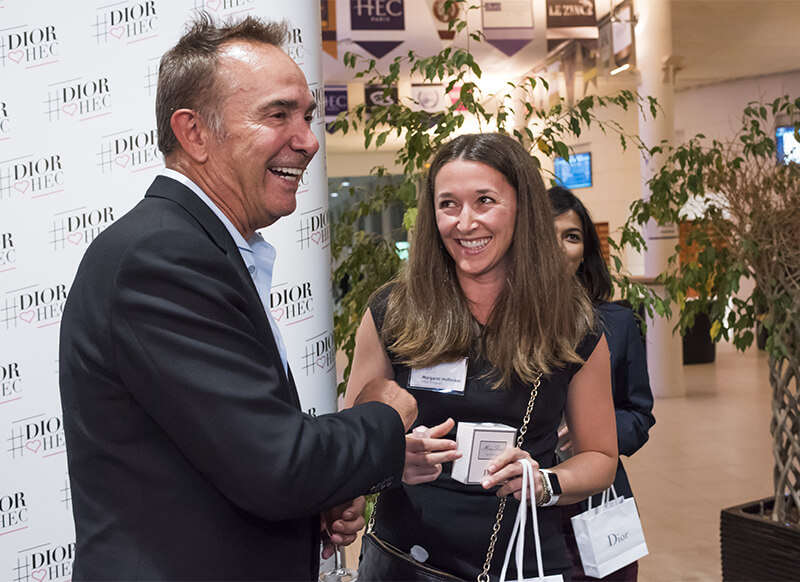 Through the HEC Paris MBA Programs Leadership Beyond Business Conferences, some of the world's most influential people come to campus share their views on what it takes to be a leader in today's complex and volatile world, and to give their personal insights into how they got to where they are today. Students gain a deeper understanding about how they need to shape their own paths to becoming leaders.
Recent speakers at HEC Paris:
Florent Menegaux, CEO of Michelin
(read about Florent Menegaux's visit here)
Sidney Taurel, Chairman of Pearson plc and Chairman Emeritus of Eli Lilly and Company
(read about Sidney Taurel's visit here)
 
Reed Hastings, CEO and Co-Founder of Netflix
(read about Reed Hastings' visit to campus here)
 
Jerome Monce, CEO of Fiat Chrysler Group, France
 
Pascal Cagni, CEO of C4 Ventures and Ambassador for International Investments for the French Ministry of Foreign Affairs
 
Jean-Paul Agon, CEO of L'Oréal
 
Fabrice Brégier, CEO of Airbus
 
Jean Hornain, CEO of Citeo
(read about Jean Hornain's discussion organized by the HEC MBA Afterwork group here)
 
Virginie Calmels, chairman of Disneyland Paris Supervisory Board and ex-CEO of Endemol
 
Jean-Yves Fillion, CEO of BNP Paribas' North American Corporate and Investment Banking
 
Claude Martinez, CEO of Parfums Christian Dior
 
 Leo Apotheker, former CEO Hewlett-Packard
 
Jean-Dominique Senard, former CEO of Michelin and Chairman of Renault
 
Pascal Soriot, CEO AstraZeneca
 
Stéphane Richard, CEO and Chairman of Orange
 
Ratan Tata, Chairman Emeritus of Tata Group
 
Bernard Bourigeaud, former CEO, Atos Origin
If you had told me beforehand that having a face-to-face conversation with the CEO of Parfums Christian Dior would be easy, I would've never believed you. Sumana Khound, MBA'19