Outdoor Leadership Seminar
During this 2-day seminar, you learn how to leverage the strength of your team to accomplish a common goal.
Fine-Tune your Leadership Skills
This annual seminar is specifically designed to help improve your team-leadership skills through a series of increasingly difficult tasks supervised by leadership experts from the French military.
The Outdoor Leadership Seminar's physical and mental challenges teach you how to motivate others even when you are outside your comfort zone. You receive positive, helpful feedback about how you lead and what you can do to improve.
Every student has the opportunity to lead a team of ten classmates and complete a demanding project in an unusual context, such as building a bridge to cross a river or getting all your teammates over a high wall.
You will put your decision-making and leadership skills to the test outside of the classroom environment.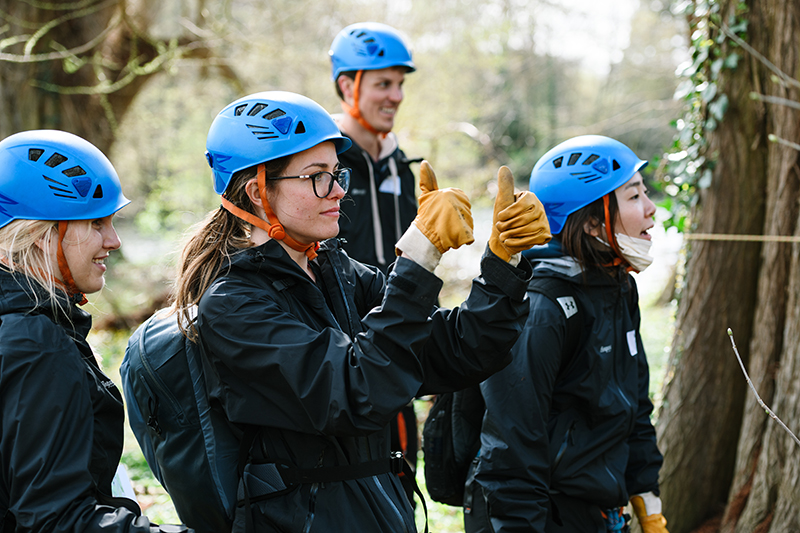 It was such a fun, invigorating way to promote the real-world application of leadership and teamwork.Cassandra Valdes,MBA '24