Corporate Finance Summer Program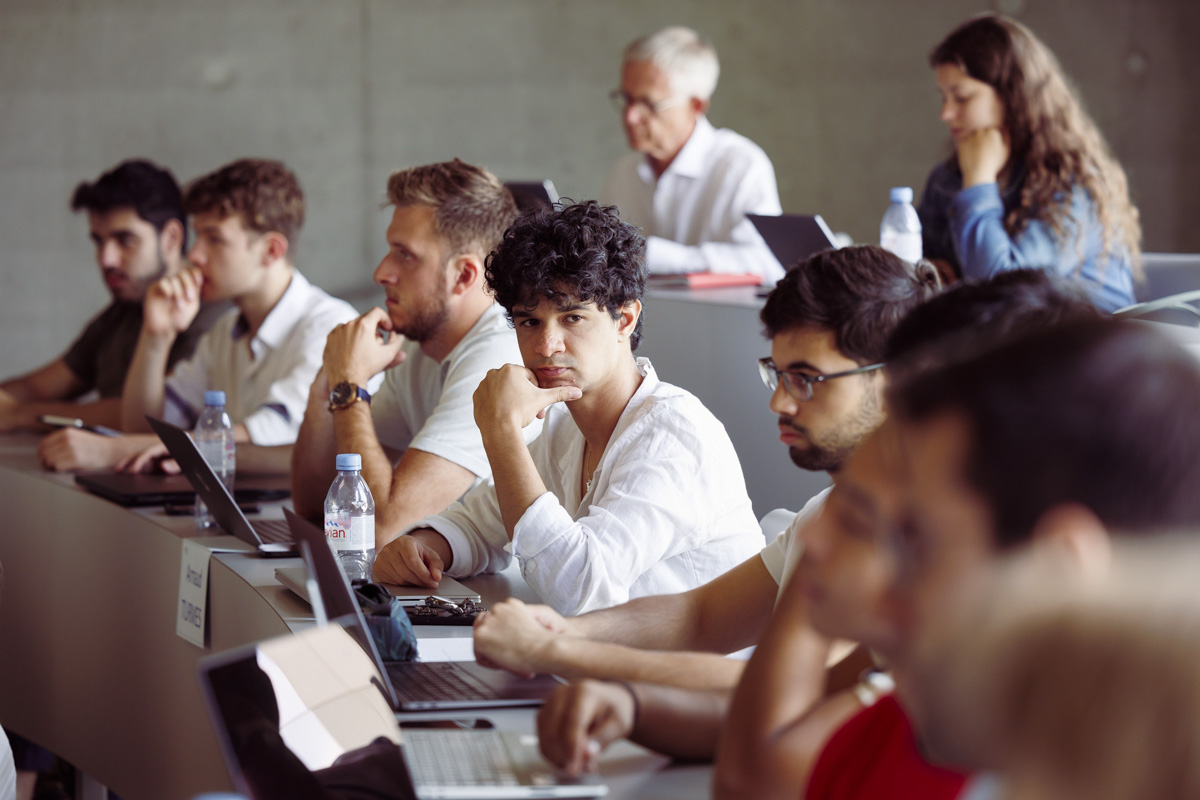 1 TWO-WEEK PROGRAM
ON-CAMPUS 2024
€3,200 for full-time students

€4,100 for young professionals
Program Fees include all tuition fees, the welcome gathering, full access to the 300-acre HEC Paris campus and sports facilities as well as the Learning Center, personalized presentations with Master and MBA recruitment teams, 1-year access to the HEC Paris sector discovery portal, permanent access to your online certificate and transcript, the Summer School farewell gathering.
Full payment is requested within 2 weeks after receiving an admissions offer in order to confirm your place. Payment occurs online by credit card. In the case of a late application, a shorter time period for confirmation may apply. If you choose to reside on-campus during the program, the Housing Fees will also be due at the time of confirmation.
Program Fees do not include a non-refundable €50 application fee, personal insurance (required), meals, housing (see section below on Accommodation), travel to and from HEC Paris and anything not listed as included.
Residing on the 340-acre HEC Paris campus allows you to take full advantage of campus life. Student residences are all located within walking distance of classrooms, sports fields and the student cafeteria.
Rooms on-campus are not mandatory. However, participants are encouraged to reside on-campus to benefit from campus life and the program experience. We are delighted to confirm that rooms are guaranteed for all summer school students who wish to take advantage of this option, providing you make your reservation when you confirm your place on the program.
For our summer courses in 2024, on-campus summer student housing will be in single rooms with en-suite bathroom and shower. All rooms are fully furnished with a bed, night table, desk for personal study and a closet. The kitchenette is equipped with a fridge, double hotplate, sink and microwave. Basic cooking equipment will also be provided. The HEC Residence provides bed sheets, a cover, pillow and towel for the duration of a participant's stay. Soap, shampoo and toothpaste are the responsibility of each participant. Note that rooms do not include irons or hair dryers. Please plan accordingly.
HOUSING FEES
The housing fees for 2024 will be €480 for one two-week program.
Should you decide to attend two consecutive sessions, the housing fees will be €910 for the four weeks. You may remain on campus for the weekend between the sessions, although you may be required to change room.
It is during the confirmation process, after being admitted, that you are able to select the option with or without on-campus accommodation.
CHECK-IN and CHECK-OUT TIMES
Residence check-in occurs the first Monday of the start of your program. Please note that rooms are not available before this date. Participants travelling from further away will need to find alternative accommodation for the Sunday night before their program begins. This is a great opportunity to discover Paris. On the first Monday morning there will be a free shuttle bus running from Denfert Rochereau to the HEC campus. We recommend you find accommodation in the vicinity of this station to simplify your journey to campus on the first day.
Summer students can vacate rooms the Friday evening after the program ends, or the Saturday morning before 10am.
Scholarship Details for 2024
A limited number of €250 merit-based scholarships are available. To be considered, please submit a personal statement with your application prior to March 1, 2024. You will be invited to do this during the application process.
Details of Reductions for 2024
The application fee is waived and a 10% reduction on our academic fees granted​​​​​ for applications submitted before March 1, 2024 for the following groups of people:
HEC Paris alumni or their children
Former participants of the HEC Paris Summer School
Siblings of a current HEC Paris student
Summer School participants who choose to attend 2 consecutive programs in the same summer will also be granted a 10% reduction on the academic fees of their second program. Please submit your application prior to March 1, 2024 to be eligible for this reduction. Additionally, they will receive a more favorable rate for their on-campus accommodation (see the section on Accommodation).
Please note that scholarships and reductions cannot be combined.
Details for HEC Paris Partner School Students in 2024
All students who are currently enrolled in an HEC Paris partner school will be waived the €50 application fee on any application submitted prior to March 1, 2024.