Digital Entrepreneur Junior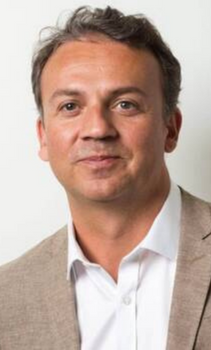 Travailler sur l'entrepreneuriat permet aux élèves de manifester leur curiosité, d'explorer, et d'apprendre de nouvelles compétences qui vont les aider à s'orienter.
Directeur Académic Digital Entrepreneur Junior
L'EXPÉRIENCE PÉDAGOGIQUE
Les élèves découvriront les fondamentaux de la création de startup et les compétences nécessaires pour transformer une idée en un projet qui rencontre ses premiers clients.
Ils comprendront quelles sont les principales étapes d'un projet :
L'identification et compréhension d'un problème utilisateur (« job to be done ») ;
Le travail en groupe pour élaborer une proposition de valeur (« value proposition ») ;
La recherche du marché et de la cible (« target ») ;
La solution possible et comment la tester (« test & learn ») ;
Le fonctionnement en mode agile (« lean ») ;
L'élaboration d'un modèle d'affaires (« business model »)
L'approche pédagogique mêle :
​​​​​​La présentation sous forme de Masterclass des méthodes pratiques utilisées par les startups ;
l'exposé d'exemples inspirants de startups et un témoignage d'entrepreneur ;
l'apprentissage par l'action (« learning by doing ») avec un travail en équipe accompagné par un mentoring mené par deux coaches qui aideront les élèves à se poser les bonnes questions ;
la présentation et l'évaluation en public.

Du point de vue des acquis de connaissances, les élèves sauront répondre à des questions comme :
Qui sont les acteurs de l'industrie numérique ?
Qu'est-ce qu'un incubateur ?
Comment les grandes entreprises du numérique gagnent-elles de l'argent ?
Qu'est-ce qu'une plateforme et une application numérique ? 
Que veut dire innover ?
Quelles sont les étapes pour passer d'une idée innovante à un projet concret ?
Comment organiser une présentation convaincante ?
Etc.