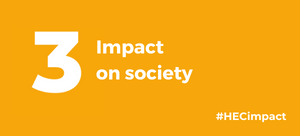 The mission of our business school needs to be reconsidered in order to help redesign economic and financial models. HEC Paris must be among the leading institutions who are thinking about the evolution of capitalism and corporate management models. 
What will your donations help us to achieve?
2024 projects for society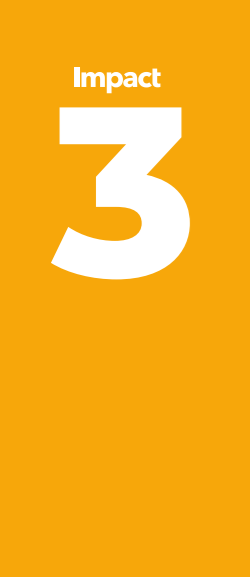 Further action for the inclusive economy

 
The new Social and Inclusive Business Institute will help reaffirm our role as bridge-builder in the field or research, between researchers and practitioners. We will recruit internationally-renowned professors, develop new training programs and support companies' transformations with respect to the inclusive economy. 
Making purpose a central part of a new capitalism
Our mission is to train tomorrow's leaders, who understand that their responsibilities extend beyond financial results, in order to contribute to the well-being of society as a whole. We believe that to create a new form of acceptable, shared capitalism, business leaders must take into account all the components of their environment.
The "Purpose & Leadership" Institute, which will be created through the Joly Family Chair, will position the school as a globally recognized center of excellence for the study and dissemination of purposeful leadership within companies
Speaking out about the economic issues at stake in climate polic



In light of unprecedented climate change issues, HEC has a twofold duty – it must contribute to redesigning economic development models through research, while preparing tomorrow's leaders to take on the responsibilities that await them. As the HEC student manifesto, "Rise for Climate," signed by more than 1,500 students in 2019, reminds us: "Business as usual" is no longer enough!
Exemplifying the school of entrepreneurship and innovation
In light of the growing number of students on campus who dream of starting their own businesses and HEC Paris' mission to contribute to developing an entrepreneurial spirit within companies, we wish to consolidate our leadership in entrepreneurship and innovation.
Our motto, "Learn to dare," perfectly illustrates our expertise in this area. While the HEC Entrepreneurs program has been training generations of innovators for over forty years, entrepreneurship and innovation now play an important role in all the school's programs. HEC Paris' location on the Saclay Plateau and its high-value added technological environment give the school a decisive advantage when it comes to developing multidisciplinary projects with high potential for innovation.
Achievements already made possible through donations
More information about supported projects for society at HEC