Master's programs
Master in International Finance
Master in International Finance
REALIZE YOUR AMBITIONS WITH AN INTERNATIONAL CAREER
Ranked the #1 Master in Finance worldwide (Financial Times, 2022), this master's degree will prepare you for a booming finance career, whether in capital markets or corporate finance. Based on the belief that the best industry leaders have a solid understanding in all areas, our program aims to lay the general, wide-reaching foundations of finance, as well as in-depth, practical knowledge in each student's field of specialization. The degree program is taught by world-class researchers as well as influential practitioners to provide you with the optimal theory-practice balance.
Thanks to a study trip to London consisting of numerous financial institutions visits and networking events, as well as regular exposure to real-life business cases, you will bridge the gap between the classroom and real world from the get-go, for a competitive edge on the job market. To ensure that the program caters to all our students' needs, two different educational 'tracks' are available, as well as a wide variety of electives.
Why join the MSc International Finance?

 Get the best education in Finance  
 Our MSc in International Finance is ranked number one worldwide (2022 FT Rankings)
 

 Benefit from a perfect balance of theory and practice 
 Our Msc in International Finance program is taught by world class researchers as well as influential practitioners.
 

 Harness the full potential of a customizable program
 Thanks to a wide variety of electives and two tracks, the MIF program is fully tailored to your needs and ambitions
 

 Tap into HEC Paris' extensive professional opportunities
 HEC's expansive alumni network gathers more than 57,000 graduates in over 130 countries. It is composed of 75 chapters and over 1000 networking events are organized each year. 
 

 Make the most of HEC Paris' intensive career coaching
 Numerous fairs, workshops, conferences with leaders and one-to-one sessions are organized to help you fast-track your career

Program Structure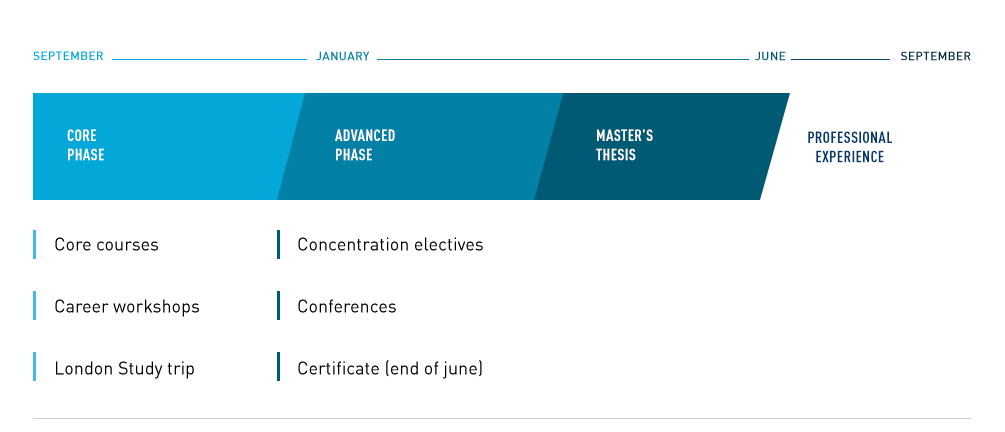 82% International students
100% Employed within 3 months
68% Work outside their home country
€78,000 Average starting salary
€165,000 Average salary after 3 years
Over 300 companies recruited HEC graduates
Your Master's Degree

This Master has been awarded both the Visa and Grade of Master, and has been accredited by the French Ministry of Education through the CEFDG (Commission d'Evaluation des Formations et Diplômes de Gestion) to be entitled to grant a Master's degree (Bac + 5)