Master in International Finance
Benefit from the high level of customization offered by our MIF course. Select your Track according to your academic background ("Business Track" for BBA and Finance Graduates vs "Accelerated Track" for graduates in Engineering, Sciences, Maths, Economics…). Choose your Concentration and numerous electives according to your career goals (Capital Markets or Corporate Finance).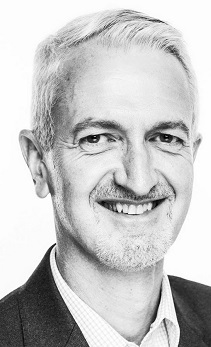 We believe in giving our students not only strong theoretical grounding with courses taught by world class researchers, but also "hands-on" knowledge with courses taught by top practitioners
Our program aims to fulfill two objectives within a short period of time: lay the necessary foundations for any career in finance and provide in-depth knowledge in each student's field of specialization.We achieve this goal by leveraging the specific knowledge and experience students have acquired before joining HEC Paris, with students beginning their academic journey during a 7-week sequence, tailored to each student's academic background.  
Business track students: take courses that build on the skills that they have learned through their previous studies. These students have taken coursework focused in financial accounting, corporate finance, financial markets, derivatives and statistics within an international business school or university. Students that select the Business Track often have internship experience in banking or consulting.
Accelerated track students: begin by taking courses designed to make use of their strong quantitative skills while simultaneously building a strong foundation in finance. These students have an educational background more focused in a highly quantitative field (maths, physics, engineering, econometrics...) and wish to switch their field to finance. They may or may not have taken courses in finance, and they may or may not have internship experience in banking or consulting.
In addition, we also see profiles from students with a humanities background (neither business nor quantitative academic background) who have studied subjects that differ from those listed above. These students may or may not have internship experience in banking or consulting and wish to switch their field to finance. Students with this academic and professional background should also choose the Accelerated Track for their initial Track choice.
Business track and accelerated track students have access to the same pool of electives in the Spring term and have the same career opportunities at the end of the program. In particular, they both have access to either a specialization in Corporate Finance or a specialization in Capital Markets (Fall term).

While the first semester is dedicated to Core and Advanced Core Courses, the second semester allows students to choose from more than 40 electives: concentration electives related to their chosen specialization, as well as free electives.
Students are required to choose one of the following specializations as part of their application to the Master in International Finance:
Corporate Finance specialization: designed for students interested in careers in M&A, private equity, consulting, large multinational companies, etc.;
Capital Markets specialization: ideal for students interested in careers in trading, structuring, market analysis, but also wealth and asset management.
Seats are limited within each specialization. Therefore, students may not be able to change their selection once admitted.
Students are strongly advised to select the specialization that best aligns with their future goals and career path the moment they begin their application to the program.
Behavioral and Sustainable Finance
Corporate Valuation
Securities Market
Financial Statement Analysis
Introduction to Finance
Corporate Finance
Financial Accounting and Reporting
International Macroeconomic
Asset Management
Economics of Financial Regulation
Soft skills seminar
Ethics seminar
Probability and Statistics Refresher
Empirical Methods in Finance
Securities Markets
International Finance
Capital Markets Specialization Courses

Financial engineering
Quantitative asset management

Corporate Finance Specialization Courses

Corporate restructuring
Derivatives
Corporate investment & financing policy:
Advanced financial accounting
Financing decisions of firms
Financial solutions for corporates
Equity capital markets
Entrepreneurial finance
Corporate restructuring:
Mergers & acquisitions
LBO structuring and modeling in practice
Real options
Private equity
Value / distressed investing
Corporate strategy:
Corporate Strategy & Financial institutions
Topics in Valuation
Behavioral strategy
Financial dimensions of strategic decisions
Strategy for International Expansion
Financial Engineering:
Exotic Products and Structuring
Stochastic processes
Modeling techniques for financial engineering
FX derivatives trading
Origination of structured products
Data and Science:
Introduction to Applications of Data Science to Management
Data Analysis in Finance
Technology Regulation in the Financial Sector
Economic Value of Data
Blockchain
Credit risk & turnaround of distressed companies
Energy and finance
Financial modeling
Infrastructure and real assets
Corporate Finance Live
Real estate foundations
Numerical analysis
Quantitative asset management
Financial dimension of strategic decisions
Financing decisions of the firms
Post-Merger Integration
Startup Valuation and financing
Microeconomics of crisis Economies
Energy Markets
Bond portfolio management
Sustainable & responsible investment
Alternative investments

At the beginning of September, students have the opportunity to go on a study trip to London. The trip offers students plenty of networking opportunities, conferences and team building exercises. Many networking events are organized with HEC Alumni's UK branch - one of the largest in the world, with numerous active members working in the City.
The 2021-2022 London study trip included company events with:
Bank of America - Merrill Lynch
Barclays
BNP Paribas
Blackstone
Boussard & Gavaudan
Commerzbank
Crédit Agricole
Exane
Goldman Sachs
HSBC
Morgan Stanley
Société Générale CIB
Thomson Reuters
Unicredit...
Master in International Finance students must write a professional thesis and fulfill a professional experience requirement in order to graduate.
The professional thesis must be written while on campus under the supervision of an HEC faculty member. It constitutes an important component of the HEC MIF learning experience. The objective of the thesis is to explore how cutting-edge research is being implemented in the daily practice of finance in a highly competitive environment.
The professional experience requirement is satisfied when the student completes a professional experience of at least 4 months in fields related to their coursework at HEC Paris. It is, however, important to stress that this professional experience may not be an internship per se.
Our policy at HEC Paris is that the best type of internship is a full-time job! We strongly encourage our students to look for permanent hiring as soon as the academic year starts.
As an international business school, HEC Paris welcomes students from all over the world. Almost one hundred nationalities live on the campus. It's a fantastic opportunity to discover other cultures and to share exceptional moments, and it's important that students can communicate as much as they wish.
HEC Paris Learning Center of Languages aims at helping students to learn or strengthen any language they would like, providing a wide range of I.T. and print resources.
Students do not need to speak French to enroll in the program as all core courses and all electives are offered in English. However, some knowledge of French can be useful to enjoy the full HEC experience, become professionally bicultural and optimize networking with French students and alumni.
MIF students are required to speak at least one language other than English at intermediate level upon graduation. Thus students who speak only English and no other language are strongly encouraged to attend either the Preparatory Intensive French Course in August or French Classes offered during the year.
During their studies, students may also register for a two week French language course (TEF certificate – all levels) in August. This is an exceptional opportunity to learn French before joining the Campus. Extra fees are applicable.
Double Degree

This 2-year double degree program was created in Fall 2012 in collaboration with the School of Economics and Management of the premier Chinese university, Tsinghua University.
HEC students who want to join the double degree program need to apply during the spring term of the HEC Paris MIF.
Pre-selection will be made on the basis of academic results in the fall term and final decisions will be made after an interview with Tsinghua SEM Faculty members. Selected students will join the Tsinghua SEM Master in Finance for a second year of study and receive the two degrees: HEC Paris MIF and Tsinghua SEM Master in Finance.
The double degree program with Tsinghua SEM is the opportunity to combine strong academic training in finance offered by leading programs with a unique cross-cultural experience. Fluency in Chinese is not required. All courses can be taken in English.  Any current Tsinghua students can apply for the double degree, but all other applicants must not be Chinese passport holders.