The HEC Gala is in charge of organising the school's famous gala. Every year, it brings together hundreds of participants, including representatives of major companies, associations and numerous students in prestigious reception rooms.

The society's history
Gala HEC is a student society in charge of organizing one of the biggest events of the year at HEC Paris. it is a sensational evening that has taken place for almost 22 years in wonderful reception rooms in Paris. A dinner with around 500 people is organised, followed by an evening of dancing with 900 guests.
With over 1400 participants, including prestigious firms, societies and of course students, it is no doubt that this event is an incredible experience for everyone.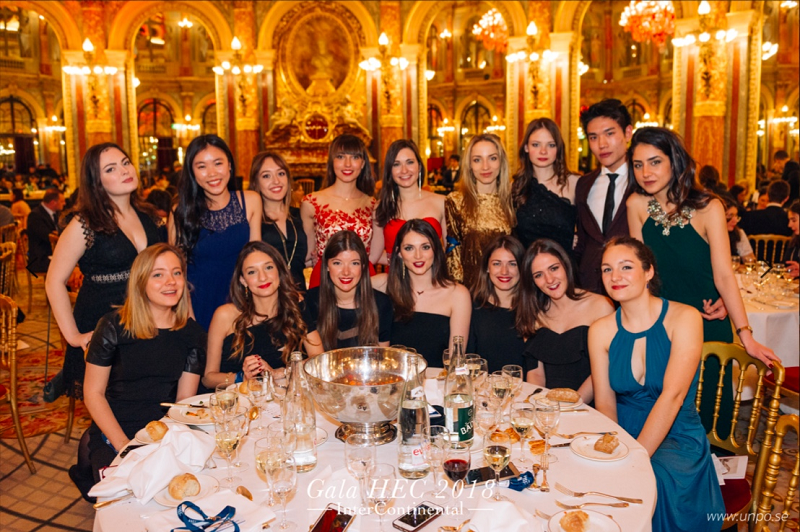 In 2018, the HEC gala took place at the Intercontinental Paris Le Grand Hotel.

The Mission
The HEC Gala team organises an unforgettable evening, making it one of the most important and prestigious events of the year. Cocktails, music, a dinner worthy of the greatest star chefs, a dance floor, a tombola and much more, each year the event is outstanding.
Why join this society?
Participate in the organisation of a large-scale event, from planning to booking the venue and services.
Develop interpersonal, organisational and event-related skills.
Being an active member of the association is both a fun and professionally rewarding experience.
Committee
There are 5 different teams in the committee: the bureau, communications, logistics, tombola and sponsors.
Partners and Sponsors
Here are some partners from previous editions:
Deloitte
BNP Paribas
Société Générale
Une Robe un Soir
Dear Charlotte
...