Learn from HEC's world-class faculty and interact with inspiring students from the best Universities around the world.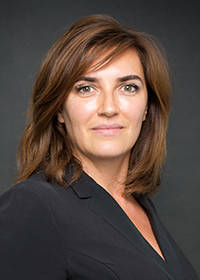 The MSc Marketing program trains thought leaders in marketing who excel in strategy, data-driven decision making and digital innovation, entrepreneurship and sustainability-driven management.
Gachoucha Géraldine Kretz
Academic Director
85% International students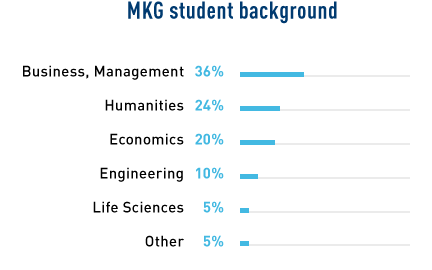 Academic Team
Welcome to the next generation of marketers! 
The business and marketing world is in tension: it is torn between Big Data and unbridled creativity; brand power, product excellence and customer-centricity expectations; profit-driven decision making and sustainability-driven consumption.
Crises and changes in mindset push more and more graduates to revisit how they want to run their professional lives in major groups or in smaller companies and startups. While companies need agile, resilient and uncertainty-proof leaders. 
Marketing functions make no exception to this trend and are at the core of this great shift. 
Join a program that trains the next generation of marketing leaders who do not practice marketing the "old good Procterian" way! 
Instead, come and develop your left and right brain: learn to develop and channel your creativity, to make enlightened data-driven decision, to grow your innovative and entrepreneurial mindset and to grow business for a better world. 
The MSc Marketing program trains thought leaders in marketing who excel in strategy, data-driven decision making and digital innovation, entrepreneurship and sustainability-driven management. 
Our objective is to make you "job market ready" in 6-month time by equipping you with hard and soft skills that will help you make the difference.
From highly topical courses such as design-thinking and product development or sustainability-driven marketing to optional courses such as Neurosciences and AI in marketing or Business Development for startups, to Skills seminars training you to master your emotions and inner power to raise your game and succeed, we make sure you come fully prepared to highly demanding positions at the end of your curriculum. 
Finally, enjoy an academic team of professors and guest-speakers who are passionate about their job and who really care about student well-being and development. We have put together a team of kind and benevolent educators who work hand in hand to make you feel part of the marketing family. 
We are expecting you: welcome to the MSc Marketing!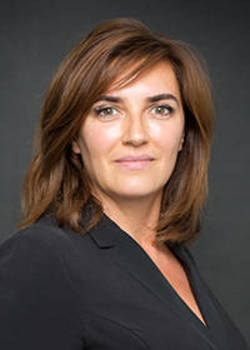 Gachoucha G. KRETZ
PhD - Academic Director
Core courses are mostly taught by HEC Paris faculty based on their edge and expertise:
Gachoucha G. Kretz, Associate Professor of Marketing (Education Track). Academic Director of the MSc Marketing, Executive Director of the L'Oréal Chair for Customer-driven Innovation and Entrepreneurship, Best Teacher Award 2018 – Strategic Marketing, Branding, Disruptions in Marketing (digital innovation, influence, sustainability) in FMCG, fashion and luxury
Anne-Sophie Bayle-Tourtoulou, Associate Professor – Retail marketing, Disruptions in Marketing (neurosciences and AI), DDB Challenge.
Sihem Jouini, Associate Professor – Design-thinking and product development, L'Oréal Bootcamp – Multiple award-winning professor
Vasiliki Kostami, Associate Professor – Data analytics in marketing
Andres Lanz, Assistant Professor – Data-driven decision making in marketing
Laurence Lehmann-Ortega, Professor, Academic director of the MSc in Strategic Management, Best Teacher Award 2014 and 2016 – Innovation in Business Models, author of best-selling "Reinventing your business model with Odyssey 3.14"
Véronique N'Guyen, Adjunct Professor – Marketing business KPIs
Dominique Rouziès, Professor, Former Academic Director of the MSc Marketing - Strategic Marketing, Marketing Innovation, Business Development, B2B, Strategic Sales and Startup expertise – Multiple award-winning professor

Specialization courses are mostly delivered by professionals from leading firms in their domain of expertise (liable to change year after year):
Adrien Couturier, Simon Kucher and Deloitte Monitoring – Pricing Strategy
Guillaume Dagorret, McKinsey – Strategic Thinking and case solving
Guillaume Doki-Thonon, Reech – Social Media Marketing
Guilhem Fouetillou, Linkfluence – Social listening and insight
Gabriela Hernandez-Galindo, Danone – Sustainability-driven marketing
Cécile Lochard, Guerlain – Sustainability-driven branding
Benjamin Townend, Gamned – Programmatic advertising
And many more!

Skills seminars are taught by certified therapists and business coaches :
Emmanuelle Dobbelaere, PhD, psychologist, award-winning researcher and certified coach and therapist – Be an unshakeable leader
Gautier Helloco, collaborative innovation facilitator at Codesign-it!, co-founder of Eduvoices and author
Emma Muffragi, former marketer at Mars and L'Oréal, business coach, tennis champions coach – Raise your game and outperform
HEC Paris is one of the world's top research schools in economics and management. Our faculty push the boundaries of knowledge by producing the highest quality research. They aim to have an impact on pedagogy, management practices, public policies and society at large.
Find out more