Contact
Website | Facebook | Twitter | YouTube | Email
Making of is a society for students interested in cinematography and entertainment. Showing weekly film screenings, attending film festivals and organising conferences with big names in the media industry, this society gathers everyone who wants to learn more while watching their favourite films.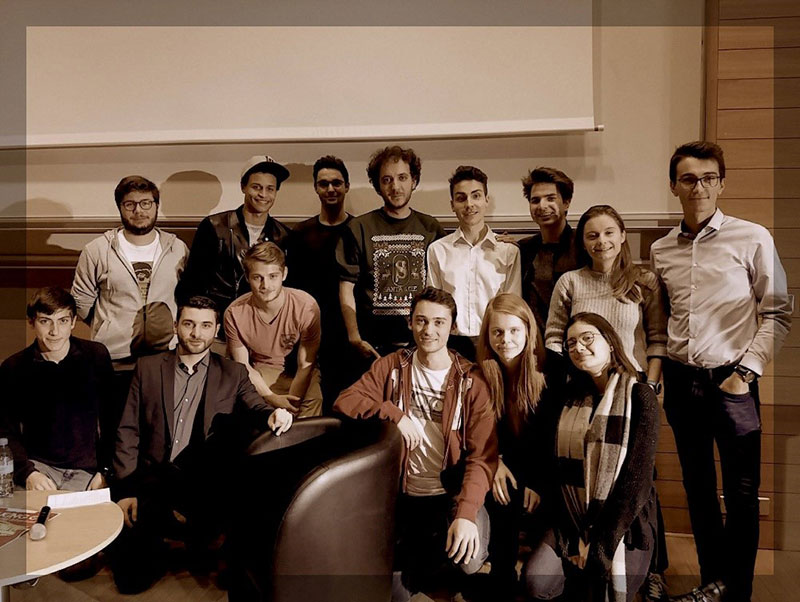 The mission:
Making of aims to uncover more about the entertainment industry, providing exciting film screenings, trips and informative conferences to interested students on campus.
Key events:
MoW (Movie of the Week) chosen by students from 5 films to enjoy in the evenings.
Weekly podcasts are recorded by the Making of team so tune in!
Conferences are a place where the association gathers to listen and interact with big names from the world of cinema: a huge inspiration to many fans on campus.
Filmings- the making of team goes behind the camera to explore original ideas.
Every year the team attends the Cannes and Berlin film festivals.
Each semester the students of HEC take part in an exchange with the University of Southern California in Los Angeles where they can attend lessons in the prestigious film school formed by George Lucas and Roberts Zemeckis.
Why join this society?
Joining the Making of society is a huge opportunity for anyone interested in the world of film. Whether it is just watching a film in the evening with your friends or visiting a film school in southern California, there is something for everyone in the association.
Members/president/committee:
The current president of the society is Vincent Comoy.
There are around 40 members every year.
The society's history:
Making Of was created in October 2007, after the ending of a former cinema club at HEC Paris created in May 1965. The Making Of team wanted to continue the tradition of film screenings on campus, however improve and expand the number of activities available to the students. Today making of is an extremely popular and active society at HEC Paris.