Philippe Foriel-Deste­zet, a committed visionary and entrepreneur
It was with deep sadness that we paid tribute on Monday July 5 to Philippe Foriel-Destezet (H.58), one of the most prominent entrepreneurs of the HEC community and a generous patron of the HEC Foundation. The founder of Ecco in 1964, which he merged with the Swiss company Adia in 1996 to form Adecco, the world's leading temporary employment agency, Philippe Foriel-Destezet passed away on Sunday June 27 at the age of 85.
As a Major Donor of the HEC Foundation and a member of the Dean's Circle, with a long-standing commitment to HEC Paris, Philippe Foriel-Destezet will be remembered as a true example for the entire HEC Paris community, both for his exceptional and visionary career and his outstanding engagement in favor of the HEC Foundation. Many representatives of HEC were therefore present alongside his family for his memorial service on Monday July 5, 2021. Olivier Sevillia, President of the HEC Foundation; Delphine Colson, Executive Director of the HEC Foundation; Eloïc Peyrache, Dean of HEC Paris; Daniel Bernard, former President of the HEC Foundation and Jean-Luc Allavena, Honorary President of the alumni, traveled to Lyon to pay a final tribute.
The history of HEC will remain marked by his outstanding generosity. Philippe was the HEC Foundation's most prominent Major Donor.
In the words of Daniel Bernard, former President of the HEC Foundation and friend of Philippe Foriel-Destezet:
 
France has lost a major business figure and we have lost a great friend and role model, whose human qualities were rivaled only by his success. Philippe was a simple, discreet man, with a sense of modesty to match his success, unfailingly loyal and immensely generous. [...]His generosity came not only in the form of means, but above all in advice.
Daniel Bernard (H.69) and Philippe Foriel-Destezet (H.58)
A great strategist who built a world leader
As Daniel Bernard emphasized in his tribute, "Philippe Foriel-Destezet was also a pioneer in creating new professions".
Philippe Foriel-Destezet was the man behind the French-Swiss flagship of temporary employment and world leader in human resources services, Adecco. The group currently operates throughout the world, earned a turnover of €23.4 million in 2019 and employs 35,000 permanent staff.

Philippe Foriel-Destezet had barely turned 30 when he created his first temporary employment agency, Interecco, in 1964. This brilliant, hard-working man seized the opportunities that opened up to him, renamed his company Ecco in the early 1970s and grew to become France's largest temping agency. The businessman did not stop there, however; in May 1996, he officialized the merger of Ecco with the Swiss agency Adia, and the newly-named Adecco group rose to first place in the temporary employment sector.
A discreet and generous philanthropist
As a Major Donor of the HEC Foundation, Philippe Foriel-Destezet was committed to supporting the Foundation's actions in the general interest, in particular Equal Opportunities, to which he contributed largely. His generosity also extended from the Catholic faculties of Lyon to various festivals, such as Auvers-sur-Oise, and the many other causes he supported with great discretion.
A fan of history, poetry, hunting, fishing and sailing, he was married to Aline Foriel-Destezet, also a committed patron of classical music, and had four children, including the journalist and novelist Alix Laine. He was made a knight of the Legion of Honor.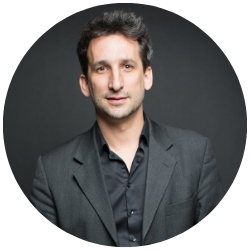 Humble and ambitious, Philippe was a true role model for our students and the alumni community. Through his generosity for the school that trained him, Philippe played a considerable role in the transformation of HEC. Our deepest and sincerest thanks go to him. 
 
Eloïc Peyrache, Dean, HEC Paris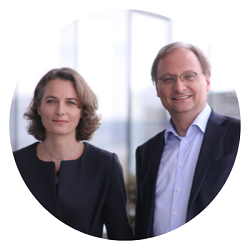 Philippe was very attached to HEC and committed to supporting the aims of the Foundation. His outstanding engagement was a driving force in the School's Equal Opportunities programs, and his generous contribution to the actions conducted by the Foundation in the general interest were key to its development. We are infinitely grateful to him.
 
Delphine Colson (H.94), Executive Director and Olivier Sevillia (MBA.90), President of the HEC Foundation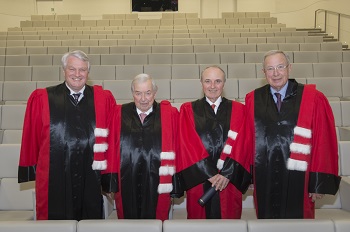 We are infinitely grateful for all that Philippe Foriel-Destezet did for HEC, for our Foundation and our community. He will be remembered as one of the first graduates of the school to engage actively alongside HEC in support of its ambitions, and his generosity brought great momentum to our School.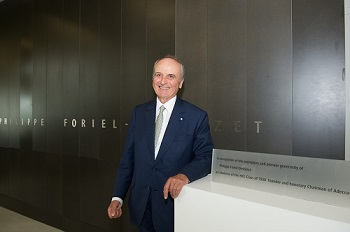 In particular, we will remember his visit to the campus in 2015, when he was awarded the Doctor Honoris Causa of HEC, along with Pierre Bellon (H.54), Daniel Bernard (H.69) and Didier Pineau-Valencienne (H.54), or his visit in 2021 for the inauguration of the Grand Hall of Building S, which is named after him. Despite his discretion, he accepted to give his name to the hall of the new building and insisted on attending the inauguration surrounded by all his children, as a way of marking the ties between generations.