Master's programs
Open Day
Open Day
Welcome to the HEC Paris Open Day, where our professors, recruitment team, and students unpack our programs for you. We're here to answer your questions.
Welcome to the Open Day!
Thanks for joining us. From individual programs and student life to accommodation, financing, and even tips to get your application accepted, there's so much content here for you to explore to find out more about our programs. 
You might not be able to visit our beautiful campus yet, but you can use our virtual tour to get a feel for what it's like to be at HEC Paris.  
Take a look at our "Program of the Day" below, and don't hesitate to reach out to us with any questions you might have. 
Program of the Day 
Hear all about your chosen programs from the academic directors, current students and our recruitment team. To access the presentation directly simply click on the 11am or 2pm time slots.
MASTER IN MANAGEMENT PRESENTATION
Presentation in English of the Master in Management (International Admission procedure).11:00am & 3:00 pm
SPECIALIZED MASTERS & MSC PRESENTATIONS 
PhD program presentation on the Doctoral Program for applicants holding a Master's-level degree of any disciplines. 11:30am

10:00AM-12:30PM & 01:30PM-4:00PM: LIVE CHAT WITH CURRENT STUDENTS Join the chat here
12:30PM - CAMPUS LIFE INFORMATION SESSION 
MSc International Finance
The program provides the perfect transition into the finance industry. Networking opportunities are constant: be it through the London trip, working with professors, or even my fellow students, HEC offers new experiences at every step.
Master in Management
Thanks to the campus and program structure, HEC offers the ideal environment to grow as a person by spending time with curious people from all over the world. With a 90% international cohort, the shared international perspective is very special.
MSc Strategic Management
We learn from real-life cases and are exposed to the business environment from very early on. You don't learn generic frameworks; there is a precious added-value from the first-hand experiences of professors, who are often industry experts.
MSc X-HEC Entrepreneurs
HEC Paris will be the most unique experience of your life. People from all over the world and various backgrounds make the learning environment truly diverse. It's perfect to develop yourself as a team member, an individual, and an entrepreneur.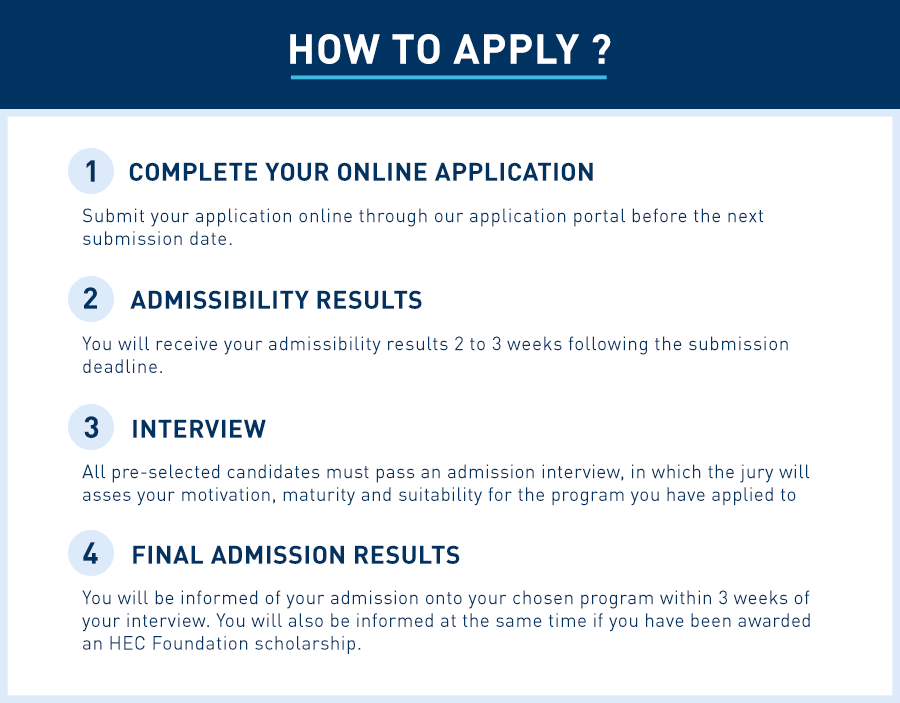 Discover the HEC Paris Summer School
The HEC Paris Summer School offers diverse, intensive one to two-week programs for young professionals and students who wish to develop their interpersonal skills or refine their expertise in cutting-edge domains.