Private Equity and Infrastructure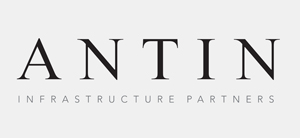 As public funds are currently scarce, the financing of infrastructure by private equity firms is experiencing rapid growth in Europe. This requires specific expertise in order to manage large scale and increasingly complex long-term projects.
By creating this Chair, HEC Paris and Antin Infrastructure Partners are responding to these challenges. More specifically, the Chair is aiming to support excellent academic education and complement the practical training of high-level professionals by explaining the value creation tools used by infrastructure funds as part of their investments.
This Chair demonstrates HEC Paris's willingness to participate actively and visibly in the progress of management science, and thus to continue being one of the leading institutions where this knowledge is produced and shared.
Denis Gromb, Professor of Finance at HEC Paris and chair holder says, "By creating the 'Private Equity and Infrastructure' Chair, Antin is supporting academic research and higher education in a broader sense alongside HEC Paris. The work carried out by this Chair will contribute to the formalization of knowledge of private equity in the field of infrastructure and its impact on societal welfare, as well as imparting this knowledge to students from various HEC Paris programs. I am delighted to be participating in this exciting project with Antin's team and I look forward to launching our different workstreams."
Peter Todd, Dean of HEC Paris, adds: "Research is an essential component of an internationally renowned business school such as HEC Paris. Our reputation is largely determined by the relevance of our knowledge and the quality of the innovation developed by our faculty. This new Chair created with the support of Antin demonstrates our determination to strive for academic and teaching excellence."
"Since the infrastructure sector is experiencing strong growth in Europe, we would like to actively support this growth and help train professionals with regards to this exciting business, which requires increasingly varied expertise and an international approach. We are therefore honoured to sponsor the Private Equity and Infrastructure Chair of HEC Paris, a world-renowned management school," said Alain Rauscher, CEO of Antin Infrastructure Partners.