The equestrian club is one of HEC Paris' oldest student societies. The Grange Martin equestrian center, located in the French countryside nearby, provides an idyllic environment for horse riding, with high quality equipment and strong, healthy horses.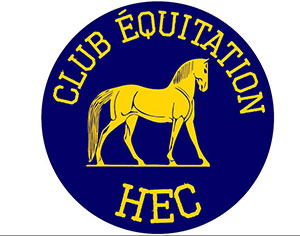 Goal
We wish to give all students at HEC the opportunity to try horse riding, whatever their level may be. We cater for beginners, intermediate and experienced riders who wish to compete against teams from other schools or against one another. We make sure lessons go fluidly and ensure personal progress. In addition, we encourage you to try out different equestrian sports: CSO, dressage, Horse Ball, Polo, etc.
 
Key events
We organise competitions and take part in show jumping contests with other schools. In June this year, we will take part in the AgroParisTech show jumping contest in which we will compete against teams from prépas, universities and business schools.
 
Why join?
For those of you wishing to take up horse riding from scratch, or those wishing to pursue a lifelong hobby: join our club! Nota bene: HEC benefits from a partnership that allows its students to practise horseback riding for highly advantageous prices.
 
Members and committee
The equestrian club currently has over 50 members.