Rêve d'Enfance is an association whose main mission is to organize outings for children suffering or in remission of cancer. Organising monthly excursions, and a 10-day cruise every year, the association brings together children of all ages (7-17years), and offers them a chance to venture outside of the hospital to enjoy numerous activities.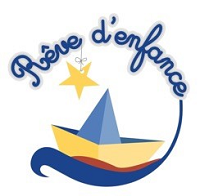 Contact
Society History:
Rêve d'Enfance was created in 2001 by Benoît Chatillon, who himself, had leukaemia as a child. This experience having made a grave impact on his life, he wanted to offer children opportunities that he would have liked to participate in when he was younger. Since 2001, the association has grown and added numerous plans and outings to the initial yearly cruise event.
The Mission:
The aim is to give children suffering from cancer or in remission a chance to escape the problems of their daily lives and to give them a chance to experience convivial and unifying moments.
Key Events:
Weekly visits are made to Trousseau hospital.

An outing for the children takes place monthly with activities such as go-karting, outing to the city of sciences, cooking classes and many more.

The yearly cruise to Corsica during the first two weeks of June is the main event that everyone looks forward to.
Why Join the Society?
Joining this association allows students to make a real impact to children's lives. The unique experiences promote personal fulfilment and really enrich your HEC Experience.
Members:
The current president is Mathilde Fournier.
There are around 14 members in the society.
The main sponsors include: Auchan, Accuracy, La ligue contre le Cancer, les Pièces Jaunes and le Credit Agricole.