Felipe Franco – adopting a social business approach
After finishing my studies in International Relations, with a focus on international development, I began my career in the NGO world and participated in different projects in the USA, Mozambique and Mauritius. I then moved on to the customer experience sector where I've acquired over 10 years of experience in the management of international projects and multicultural teams in the Czech Republic, China and France. Most recently, I've been commissioned to create a specific structure which will facilitate the training and professional development of our 2500 employees throughout the world. I'm also working on a social business project which will give organic and fair trade products from developing countries access to premium markets.
The major in innovation and social business
The Major in Innovation and Social Business gave me the opportunity to combine my passion for social work, my studies in International development and my 10 years of experience working in the private sector. I chose this Major in order to acquire the tools, inspiration and connections to develop new ways of doing business, which have a positive social impact.
The idea of purpose-driven business that is financially successful and that has a societal impact is something that deeply interests me and this drives me forward in my career. I'm convinced that market-based solutions that address poverty and other social and environmental challenges are more effective than humanitarian responses. They can have a broader and long-lasting impact on the development of third world countries.
Experience of the program 
The sessions in Cape Town and Bangalore were an eye opening and an extremely enriching experience. We had the opportunity to build on our academic knowledge during the classes run by local university professors. The field visits allowed us to see with their own eyes how the local population live and how the informal sector works. Meeting local businesses and startups, and discovering the innovative business models they develop to meet the local context and needs, was inspiring.
The program introduced me to new cultures and new countries which is always a great way to learn and grow. It has allowed me to see things from a different perspective, improve my knowledge of social business models and draw inspiration from the many successful businesses we saw. The quality of the teaching in both Cape Town and Bangalore was excellent and having classes on the campus of local universities added a special touch to the program. Everything was very well coordinated with a good balance of classes, site visits and meetings with local business people.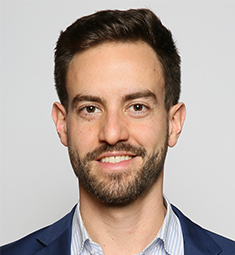 Key takeaways 
For me, the first key takeaway of the program is the importance of leveraging the social capital already present in the local society, and capitalizing on the sense of community to create trust and expand impact. A second key takeaway is how innovating with digital technologies can facilitate scaling and make life easier for customers. A final crucial takeaway is that ecosystems are key! You have to work with other businesses, with universities, with the non-profit sector and with the government in order to create value. The richer your network the greater your chances of success!
In recent years, many companies have been trying to reconcile financial profitability with social and environmental impact by adopting a triple bottom-line approach to their business model. A social business approach enables companies to create sustainable competitive advantage and corporate longevity while contributing to the achievement of the UN Sustainable Development Goals. My objective is to continue passing on this message and help companies understand that adopting a social business approach can open up many opportunities.