HEC Paris and Porsche Holding Salzburg: Highline Development Program Drives Success
The partnership between Porsche Holding Salzburg (PHS), the largest automotive retailer in Europe, and HEC Paris, one of Europe's top business schools, has yielded remarkable outcomes through their Highline Development Program. Celebrating its 20th anniversary this year, the program has become a renowned brand within Porsche Holding Salzburg, shaping the company's future by developing its high potential managers.
In 2022, and for the very first time PHS invited HEC Paris to co-design the program. We interviewed Manuel Knapp, Head of HR Development at Porsche Holding, to find out all about the Highline Development program, which embodies the company's commitment to leadership development.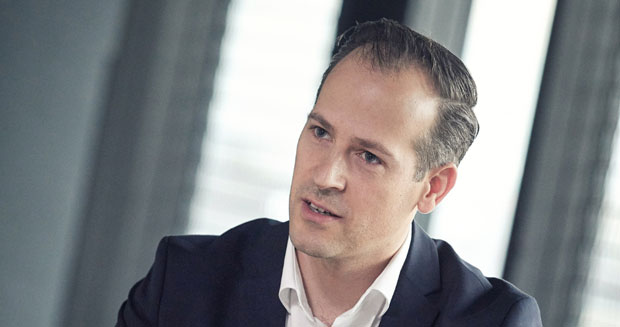 Manuel Knapp, Head of HR Development at Porsche Holding
It's all about people
This is PHS' claim. PHS is not a manufacturer that strongly focuses on products. "We do not produce one single car, we are a sales organization. We work in the businesses of wholesale, retail, and offer financial services and IT solutions, which means that our people work for people." Porsche Holding, a subsidiary of Volkswagen AG, operates in 29 countries in Europe, Asia and South America and excels in the retail sector by distributing and selling products from the Volkswagen Group, including brands like Volkswagen, Audi, Porsche and many more. To maintain its leading position, PHS recognizes the importance of nurturing entrepreneurial and innovative leaders from within its organization, making the Highline Development Program a key driver of success.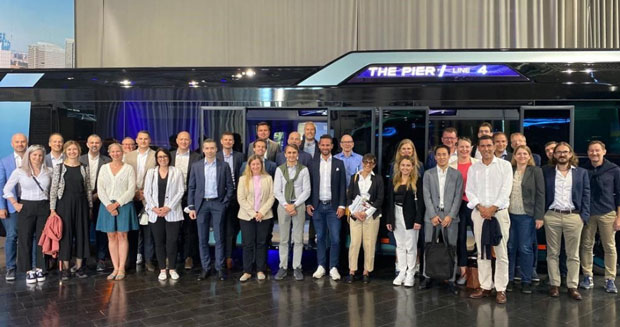 Being in the driver's seat of the automotive industry transformation
"Leading through uncertainty is an important leadership topic at the moment, states Manuel Knapp. This is one of the competences our leaders will need in the future more than in the past". The automotive industry is undergoing a significant transformation, including the rise of electric vehicles, digitalization, evolving customer interactions and expectations, sustainability and political targets. "All of this creates a huge transformation, and we want to help our leaders to drive these changes in the organization".
This is why Porsche Holding requires high potentials who can drive change, foster innovation, and navigate the future successfully. "We want to be the ones that are shaping the future together." The Highline Development Program has been created to empower its participants to become change-makers within the organization and actively shape its trajectory.
The Highline program, a unique opportunity for PHS leaders
Though the program has been running for 20 years, it hasn't aged a bit in terms of attractiveness. The program represents a tremendous opportunity for the leaders in terms of personal development, networking and professional perspectives. "Not every company offers such a program to develop their high potentials. People are genuinely grateful to participate in this unique experience."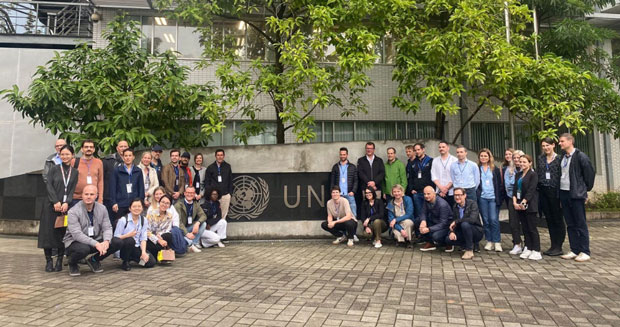 For this cohort, 32 participants coming from 20 countries passed the company-wide selection process, which ensures that only the most promising candidates are chosen. Following an application or nomination phase, candidates undergo an interview with Manuel Knapp himself. The final decision is made by the company's board members, adding appreciation and motivation to those selected. "Being part of the Highline program is considered an honor by participants, as it signifies recognition and offers unparalleled opportunities for personal and professional growth."
Measuring both personal and organization developments with HEC Paris
When asked about their choice of HEC Paris as a partner, Knapp highlighted the school's reputation as a top business school and its expertise in leadership development. Moreover, Porsche Holding sought a partner that could customize the program to their specific needs and was customer-oriented, making HEC Paris an ideal fit. The collaboration with HEC Paris has proven fruitful, with the first cohort yielding impressive results.
The collaboration with HEC Paris faculty - especially with the Academic Director Matt Mulford, the experts, the coaches and the support team - has exceeded expectations, meeting Porsche Holding Salzburg's needs and delivering a high-quality educational experience. Participants particularly appreciated the program's module on innovation, which took place in Paris and included visits to Station F, a renowned innovation hub. This hands-on experience allowed participants to apply theoretical knowledge to real-world situations. Another standout module was held in Vietnam, providing participants with unique personal experiences and broadening their perspectives.
"Understanding innovation in fast changing environments and adapting to other cultures are some of the many skills future leaders of our company should be equipped with. The module in Hanoi was an eye opener for most of our talented Highliners. Another step in their learning journey started in March 2022 with HEC Paris," declared Paul Gahleitner, HR Director at Porsche Holding.
Impact people, impact the organization
While it is still too early to measure the full impact on the organization of the program, which ended a couple of weeks ago, participants have already shown significant personal growth and provided positive feedback. Porsche Holding Salzburg anticipates that the Highline Development Program will equip its leaders to navigate the challenges of the automotive industry's transformation successfully. "The program ensures participants are well-prepared to address these challenges proactively, make informed decisions, drive the organization forward, and is expected to contribute significantly to Porsche Holding's long-term success," concludes Manuel Knapp.
As Porsche Holding Salzburg continues to thrive in the ever-changing landscape of the automotive industry, its partnership with HEC Paris in the Highline Development Program is instrumental in developing strong leaders who can drive innovation and shape the company's future. With a shared commitment to excellence, Porsche Holding Salzburg and HEC Paris have forged a successful collaboration that benefits both the organization and its participants.
Find out more about our custom programs for companies.