Aware of today's pressing climate change and environmental challenges, HEC Paris wants to scale up and deepen its impact towards the ecological transition.
Le Grand Baromètre de la Transition Ecologique
In June 2020, HEC Paris answered the "Grand Baromètre Enseignement Supérieur and Transition Ecologique". Carried out by the collective of students "Ecological Awakening" (created in sept. 2018), le Grand Baromètre aims at generalizing the self-evaluation by French schools and universities of their ecological commitments.
Discover here our responses on: strategy and governance; educational programs; careers; research; student life; sustainable campus. 
The results of the Grand Baromètre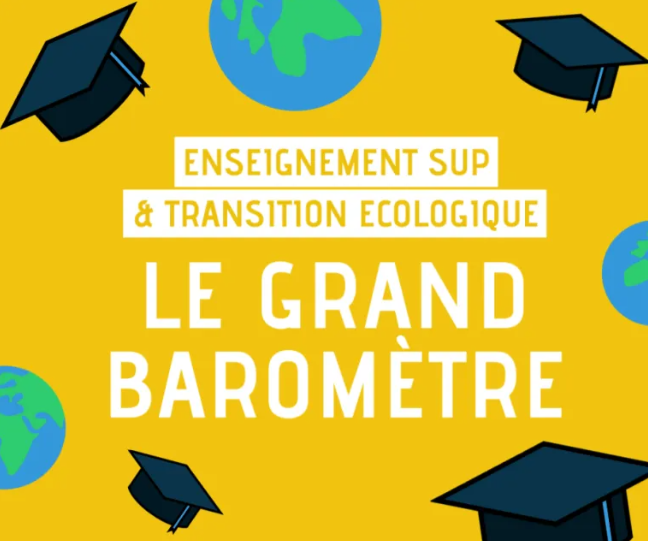 U7 + Academic Alliance 
HEC Paris is a member of the U7+ international academic alliance, bringing together world-class institutions convinced of the key role of universities as global actors, to engage in concrete actions to address pressing global challenges.   
 
About climate action, HEC Paris is engaged in two working groups serving the following objectives: 
Promoting that all students of our universities will have access to courses related to climate, biodiversity and sustainability. 
Improving energy efficiency and reducing GHG emissions on university campuses
Raising Awareness with Conference Series
Just before the confinement due to COVID-19 crisis, we were very luck to meet with Corentin de Chatelperron, an expert in low-tech innovations. For a few years, he has traveled around the world aboard a laboratory boat to identify, experiment, document and disseminate low-tech innovations. Over the past 4 years, it has made stops in 16 countries and allowed the study of more than 40 low-tech products.
On January, 2021, HEC Esp'R association invited Gaël Giraud as part of the joint lecture series with Centrale Supélec and ENS Saclay. Gaël Giraud is the former chief economist of the AFD (French Development Agency) and a jesuit priest, and is one of the great French names in ecology. He is particularly committed to the subjects of financing the ecological transition, and building new models of society. The conference questionned Gaël Giraud on the limits of our society, and possible solutions to meet the environmental challenge.