HEC and Hectar Join Forces to Guide Regenerative Startups
There is more in common between HEC and Hectar than the first three letters of their names. A lot more: "Our shared mission is to accompany our entrepreneurs in their quest to have a positive impact on agriculture," says Antoine Leprêtre, Director of Incubateur HEC Paris, the school's dynamic accelerator based at Station F. "By impact, we're talking about multi-dimensional influences in the fields of ecology, food transition, sustainable management, climate change, and so on." Leprêtre is the first to acknowledge that such an initiative is vital in today's context: "Agriculture covers 70% of France's territory. Yet there is a cruel shortage of farm workers in a sector which is calling out for guidance in entrepreneurship, purposeful leadership and mentors in all departments. That's where we come in."
The accelerator has been conceived by Hectar and HEC's incubator over this past year with the active support of business partners like Sucden, Parfums Christian Dior, Naturalia, BNPP Act for Impact and Timac AGRO France. It has also partnered up with the Paris IT coding school Ecole 42 (also a Xavier Niel project), in what one media called "a marriage between the tractor and the computer".
Hectar's nucleus is a revamped century-old farm surrounded by fields and woods as far as the eye can see, some 30 kilometers west of Paris. At the February 16 launch of Hectar's agricultural campus, HEC Senior Executive Director of the Innovation & Entrepreneurship Center, Inge Kerkloh Devif, lauds the project as audacious, likening it to the Station F campus her school has helped create: "These are the kind of initiatives we relish at HEC. It was only natural that we partnered up with Hectar to broaden its scope. We are convinced that entrepreneurship is a springboard towards a transition in which tomorrow's agriculture is modernized, diversified and accelerated through AI. Hectar is an accelerator in which we at HEC will offer our entire entrepreneurship ecosystem: our students, professors, alumni and sponsors are mobilized for this."
Produce Better, More Intelligently, for Less
A breezy and cloud-filled winter day greets the startuppers and Hectar's management, partners, mentors, sponsors and visiting journalists for the campus' opening ceremony. A stringent and intense selection process has whittled down the initial 135 startups to 11 successful candidates. All are devoted to one of the four pre-defined agricultural sectors: AgriTech, regenerative agriculture, indoor farming and FoodTech. "We want to put all in place to catalyze future national and, then, international, champions," declares Hectar's Director General Francis Nappez (who is also the cofounder of BlaBlaCar). "The challenges are there: 160,000 French farms will be looking for buyers in the next three years, that's one in three farms in France! At the same time, this sector offers 70,000 new jobs each year and has a population hungry for modern innovation. We are here to help transform agriculture, to produce more intelligently, better for less cost."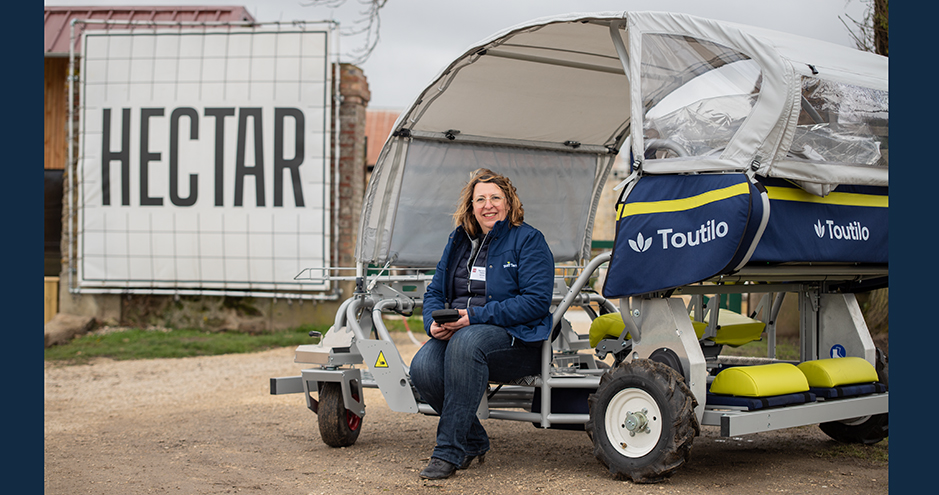 According to Nappez, Hectar's first priority is to help the selected startups solidify their finances. All share a certain business experience, having already achieved a minimum annual turnover of €350,000 and employed at least 10 people. The startups' common aim is to help farms diversify, use data to reduce inefficient and tiresome tasks, encourage the use of technology to drive more sustainable food chains and enhance professional wellbeing. Despite their common objectives, the profiles of these nascent companies vary, however: one aims to produce vegetable steaks from jackfruits (Nudj); another reduces menial work through its automated vehicles (Touti Terre); a third offers apps for producers to sell their goods directly to consumers (Kuupanda); while a fourth replaces pesticides with kairomones for perfume making (Agriodor).
And the list goes on, all 11 founders keen to share their innovations with the audience of around 100 people gathered in Hectar's conference room. "These 11 startups began here in January and will undergo an intensive course lasting three months before testing out the fruits of their labor achieved here," explains Nappez. "We will monitor and accompany them for 18 months in all."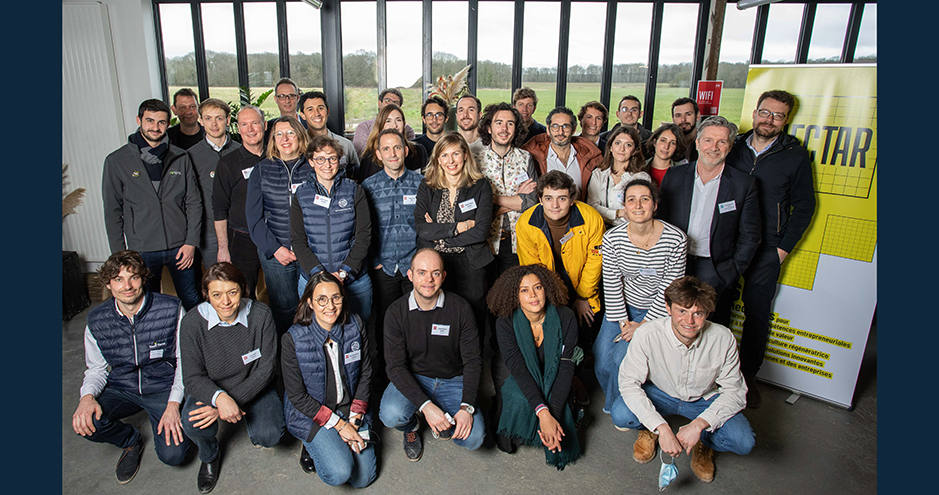 Ticking Clock
The startuppers will enjoy the support of 500 experts and 30 mentors over an 18-month period. They have been provided with 50 hectares on which to experiment and refine their technology. "We've been here for a month and have really profited from the huge network," says Edita Bezegova, co-founder of the ambitious artificial intelligence platform Alvie. This application helps improve biocontrol and phytosanitary products by reducing synthetic chemical inputs by up to 50%. "We needed mentorship," admits the economist who hails from the Czech Republic, "since our smart platform has to be more precise in its measurements in order to expand agronomic intelligence." After three years of existence, this Paris-based company helps advise farmers on the composition of their products to fight over-spraying. "The environmental clock is ticking and data-driven spraying can help reduce this chemical scourge by 40%."
Meanwhile, the Nedeltchev brothers at the heart of RGX Systems are also keen on capitalizing on the long experience proposed by the mentors at Hectar. Their use of spectroscopic imaging techniques through smart cameras helps to detect diseases in vineyards before they spread. "This costs France's wine industry €4 billion a year. Our technology helps reduce the unwarranted use of pesticides in France, it reduces cost, imprecision and time wastage." Over lunch, the two engineers describe their Hectar experience so far: "We've met some incredible mentors," says Alex, who specializes in sales and marketing for the startup. "The HEC network helps us to have answers to any issues we're grappling with. There was one mentor who asked me four-five questions on the startup, then pitched our company in a way I'd never done before. It even inspired my presentation today. It's saved us a huge amount of time."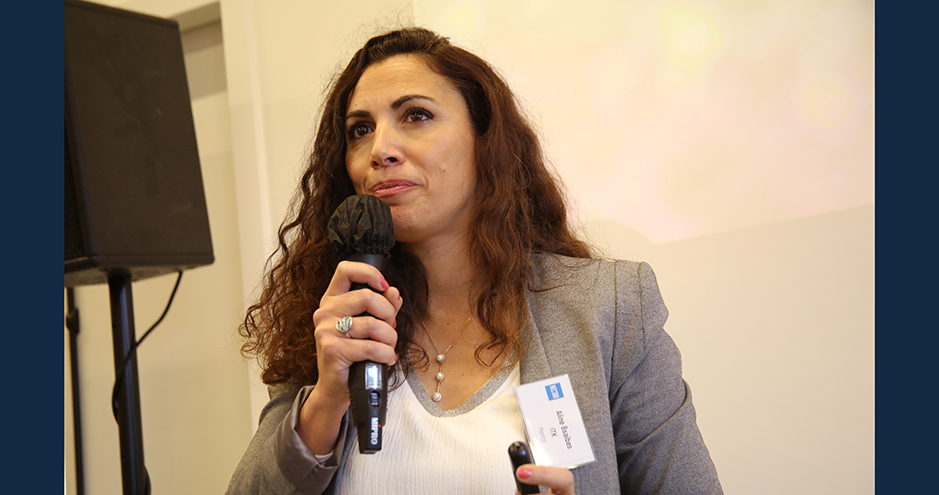 Farmers Must Be Entrepreneurs
One such mentor is Aline Bsaibes, the CEO of ITK, one of Europe's leading agri-intelligence companies. The Lebanese-born agronomical engineer knows all about challenging agricultural context: "I grew up under the bombs in my homeland's civil war," she told the audience at the opening ceremony. "When the civil war was over, the USA demanded that farmers get rid of all their cannabis production and replace it by corn. As a result, they worked ten times harder for ten times less earnings. But, worse than that, the water table went from 10 meters to 100 meters deep. It led to an ecological, economic and societal disaster. Why do I tell you this? Because you cannot plant anything anywhere, haphazardly. You need planning, sensitivity to environmental issues and patience."
Later, Bsaibes underlines the importance of HEC's partnership with Hectar to help avoid such disasters: "Nowadays, farmers have to be entrepreneurs. Otherwise, they will not be able to guarantee the profitability of their plots. This partnership enhances the professional outlets, expertise on carbon reduction and renewable energy, sustainable development, economic credits, and so forth." What input is ITK planning to invest in Hectar? "To begin with, we're focusing on following behavior patterns of cattle livestock through the AI used in Fitbit-like electronic necklaces. The data we gather will be given to Ecole 42 students to then offer new services for healthy cattle rearing, avoid diseases… So our partnership will focus on providing equipment and guidance for the students here."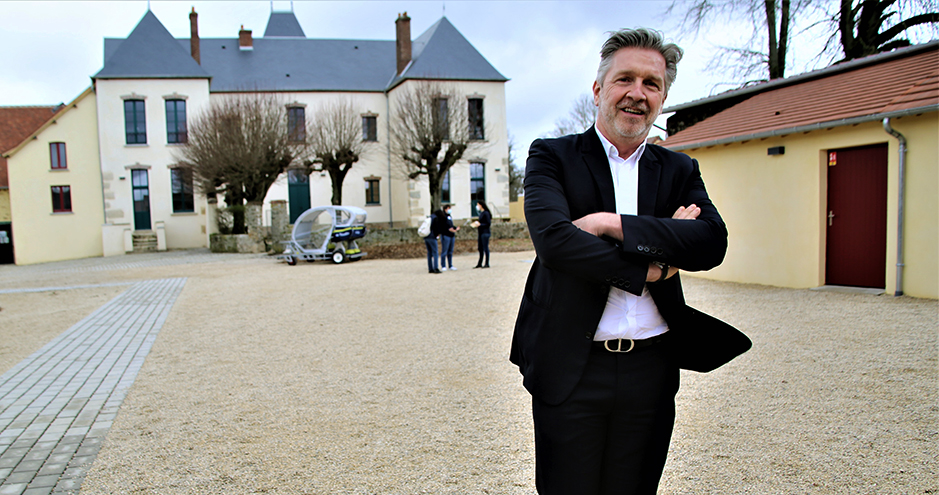 This is music to the ears of Edouard Mauvais-Jarvis. He represents one of Hectar's major sponsors, Parfums Christian Dior, where he is the brand's Environmental Director. For long, Mauvais-Jarvis explains, Dior has been aware of the importance of preserving the Earth's biodiversity through a careful balance between the environment and its exploitation: "Ever since Dior was created in 1947, biodiversity is in our DNA. More than 80% of the raw material we use in our perfumes and cosmetics come from flowers and are of natural origin in general. But the plants depend on insect preservation, everything is linked. What we're hoping to do at Hectar is encourage innovation which allies research, technology and the transmission of knowledge."
Linking Hectar to Africa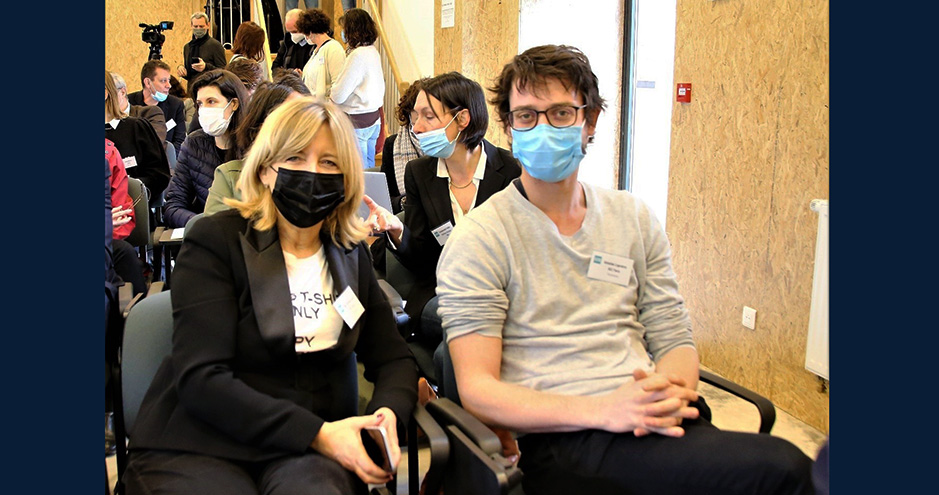 Meanwhile, Antoine Leprêtre and Inge Kerkloh-Devif are planning to involve the entire HEC community in Hectar. "The six years of experience in one of Station F's top incubators will serve us well here," explains Leprêtre. "It allows us to profit from the fertile networks we've established already. On top of this, we will be involving more and more professors and students in immersive experiences on this campus. Here, they will witness innovation that combines purpose, the environment and agricultural development. Together, we will help accompany the startups at all levels, providing insights through research, as well as proffering advice to accelerate entrepreneurial initiatives on crucial issues like bank support, business models, purposeful leadership, balancing business with biodiversity and a regenerative agriculture, etc."
Tellingly, the school's initial interest in such an agricultural project dates back to a visit by the  Incubateur director to the Côte d'Ivoire in 2019. "Yes, that was the genesis of our involvement in such a project. Our delegation saw how critical agriculture is for the economy's development there. We were also sensitive to the fact that entrepreneurship, and especially women entrepreneurship is at the heart of the Côte d'Ivoire's industry. What is still missing, however, is the transformation of raw goods within the country. This is where Hectar can be crucial! We are hoping that, by supporting startups here, we will find ways to bring their innovations to Africa, both in sub-Saharan nations and in countries like Morocco."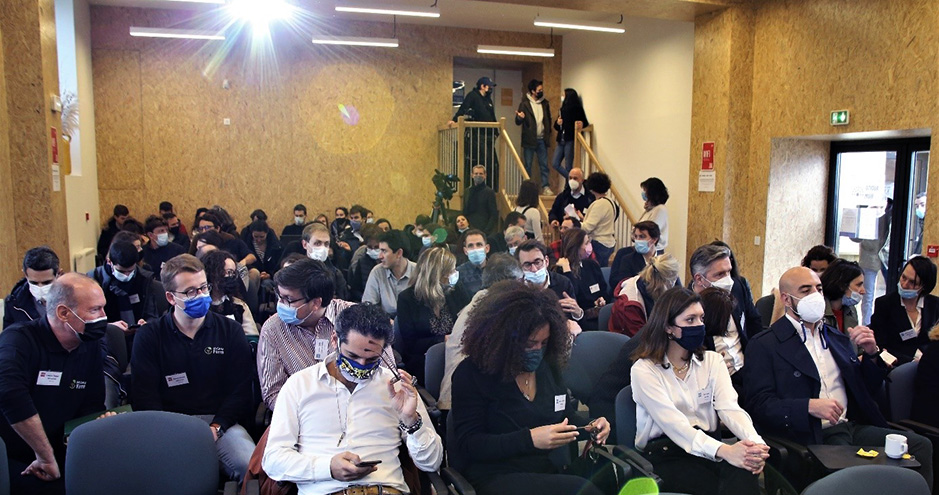 Internationalizing Hectar
To date, the startups selected have all be centered on agriculture in France. Hectar Director Francis Nappez is quick to acknowledge the need for Hectar to expand beyond its borders: "We are aware that the French market is too small for our ambitions. But it's only a question of time before we attract international interest, since we're creating one of the world's biggest ecosystems around agricultural incubation. On top of this, with partners like ITK and HEC, we have automatic access to an international audience." Leprêtre agrees that Hectar's internationalization is around the corner: "We were very conscious that the challenges here in France needed to be addressed first. At present, we'll be seeking international diversification in our selection processes for the upcoming cohorts. We'll start with Europe, before looking beyond."
Closer to home, Inge Kerkloh-Devif and Antoine Leprêtre are hoping HEC's Jouy-en-Josas campus will also see the fruits of the startups' labor at Hectar: "We might invest in a hectare here with experimental agricultural work where students and professors can work together with the startup community," says Leprêtre with a smile. "Should the collaboration flower, well, why not bring the results back to the HEC campus?"