Analytics for Future Banking
Chair holder and Executive Director: Jean-Edouard Colliard and Vincent Fraitot , Associate Professor, Finance Department and Affiliate Professor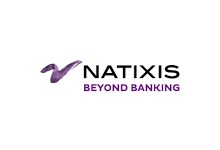 Created with École Polytechnique, the chair aims to contribute to the development of data culture and usage, which is one of the keys in redesigning the bank of tomorrow. Notably, when used in data science algorithms, data help improve banks' operating efficiency and enable the development of new value-added services.
The chair will give students exposure to real examples and allow them to interact with Natixis' experts.
A Data Science for Management certificate course of four-to-five weeks will be open to all HEC Paris and École Polytechnique students, who will have the opportunity to work on challenges put forward by Natixis that address current practical business issues, in addition to theory classes.
Julie Josse, professor at École Polytechnique, Jean-Edouard Colliard, associate professor at HEC Paris and Vincent Fraitot, affiliate professor at HEC Paris will be in charge of academic supervision of the chair.
François Riahi, Chief Executive Officer of Natixis, states: "We are proud to support this chair with two premium universities, and this innovative partnership fits within our broader strategy to support the generations of tomorrow, as these up-and-coming talents play a key role in current technological and digital transformation. Their agility, ingenuity and entrepreneurial spirit are vital in fusing the scientific and business aspects of today's data challenges."
Éric Labaye, President of École Polytechnique notes: "The creation of this Business Analytics for Future Banking chair is an excellent opportunity to combine the strengths of two outstanding universities, HEC and École Polytechnique, with one of the biggest names in the French banking sector, Natixis. Our two universities' areas of expertise dovetail neatly, as we join forces to enhance research into managing and using big data. This joint endeavor reflects the strong cooperation that has characterized our relationship for several years, harnessing École Polytechnique's extensive pool of data science researchers and labs. This is also an exciting opportunity for students to learn from and contribute to Natixis' expertise."
Peter Todd, Dean of HEC Paris, adds: "We are very proud of The Business Analytics for Future Banking chair for several reasons. Firstly, it focuses on an area of research and teaching that lies at the very heart of HEC's longstanding financial innovation tradition, and we are pleased to use this expertise to support Natixis, a key partner in the banking sector. Secondly, this joint chair embodies the strong cooperation between our two universities for the past several years. Our joint efforts are based on very real value-added projects, leveraging the outstanding academic complementarity that already exists between HEC and École Polytechnique, and this fresh research and teaching chair is a reflection of the spirit of partnership we seek to promote in both our universities, providing both Natixis and our students with unprecedented innovation opportunities."
Learn more about Jean-Edouard Colliard